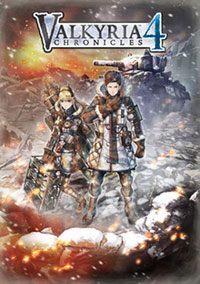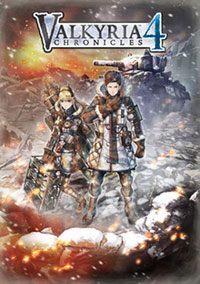 Valkyria Chronicles 4
The fourth full-fledged entry in the series of tactical role-playing games. This time the story revolves around Claude Wallace, a commander who together with his Squad E is trying to determine the outcome of the war.
RPG | TPP | science fiction | turn-based | tanks | tactical | war | jRPG
Valkyria Chronicles 4 is another entry in the series of tactical role-playing games Valkyria Chronicles. It is the first new full-fledged entry in the series since 2011, when Valkyria Chronicles 3: Unrecorded Chronicles debuted. The new title was released on PS4, SWITCH and XONE.
Plot
The story presented in Valkyria Chronicles 4 takes place in the same historic period as the previous entries in the series. The players are taken to the year 1935, into a world torn by a great conflict inspired by World War II. The forces of Atlantic Federation are fighting the Autocratic Eastern Imperial Alliance. The latter is winning the war, forcing the Federation to use their last resort – the Northern Cross operation. Its objective is to take over control in the capitol city of the Empire and thus end the war. The mission is given to Commander Calude Wallace and his Squad E. Together they will face many dangers.
Mechanics
Valkyria Chronicles 4 for PS4, SWITCH and XONE combines features of role-playing games, turn-based strategies and third-person shooters. All of them are maintained by the well-known but improved BLiTZ system. The gameplay is similar to the one present in previous entries in the series. The battle is split into a few separate parts. Commanding mode is the base – there the player uses terrain map to select specific units and be taken directly to the battlefield. On the battlefield the action is presented with a third-person perspective. The players are controlling their character, shooting, hiding behind cover. Their actions are limited by the number of action points. Once they deplete, artificial intelligence start controlling the selected character.
Each character features unique skills and has different role on the battlefield. For example, Kai Schulen is a sniper, Raz is an infantry soldier and Riley Miller is a member of a new class called grenadier. The developers provided more options related to receiving support from the ironclad or to the Last Stand – special, final attack performed just before dying. The game also features the largest maps in the history of the franchise.
Technical aspects
Valkyria Chronicles series is famous for its specific, cartoon-like graphics style. The fourth entry in the saga, released on PS4, SWITCH and XONE, keeps that style and adds a new layer of details provided by the power of the console and the new engine CANVAS Graphics. The soundtrack was composed by Hitoshi Sakimoto, the composer of the music for the previous entries in the series.
Last updated on 12 June 2018
Game mode: single player
User score: 7.8 / 10 based on 28 votes.
Pre-release expectations: 8 / 10 based on 22 votes.
PEGI rating Valkyria Chronicles 4
Valkyria Chronicles 4 System requirements
Minimum:
Intel Core i3-6100 3.7 GHz
4 GB RAM
graphic card 2 GB GeForce GTX 650 Ti or better
71 GB HDD
Windows 7 64-bit