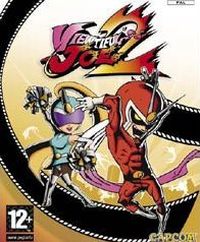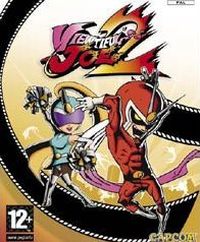 Viewtiful Joe 2
Viewtiful Joe 2 is a sequel to one of the most interesting fights of recent months, which was characterized by two-dimensional, goal-oriented graphics and was described by many as an old-school production (referring to the best, much older representatives of the genre).
Don't Hate Me Because I'm Viewtiful!
Joe and Silvia are back in this over-the-top sequel to 2003's Game of the Year for the Nintendo GameCubeE(USA Today). Viewtiful JoeE2 doubles up on the fun, offering more viewtiful style, more attitude, new VFX moves and over 40 new enemies to clobber. This time, there's a new heroine in town. Not only will gamers be able to play as Joe, but as Silvia right off the bat. What new evil lurks in the shadows of the Viewtiful Joe movie universe? Call upon the powers of Joe and Silvia and get ready to solve new puzzles and whoop some viewtiful butt.
Key Features:
- New second playable character ENow gamers can select Joe's girlfriend, Silvia
- More diverse stages to explore
- Six variations to the Six Machine - Now Joe's trusty aircraft transforms into various shapes to support his activities throughout various stages.
- New "ReplayEVFX power. Replay a punch for three times the damage. Need to restore some health? Eat a hamburger and replay it so you get three times the effect! But beware, try not to use Replay when getting hit or take on three times the damage!
Game mode: single player
Media type: 1 DVD
User score: 6,1 / 10 based on 28 votes.
PEGI rating Viewtiful Joe 2
Viewtiful Joe 2 System requirements