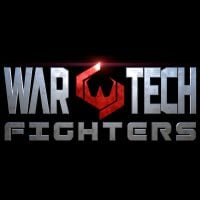 War Tech Fighters
An action game in which we sit at the helm of a moss and take part in dynamic clashes in space. While playing in War Tech Fighters we develop the combat potential of our machine, gaining new levels of experience and various percussions and upgrades.
Action | FPP | TPP | science fiction | FPS | Cosmic | Mechs and robots | TPS | shooters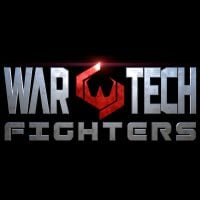 War Tech Fighters is an action game released by Green Man Gaming. The production was developed by the Italian studio Drakkar Dev, and the source of inspiration for its creators were mainly popular anime series.
Plot
The action of War Tech Fighters takes place in the universe of science fiction. On the way of the hard-handed empire of Zatros, the rebel forces from the Ares and Hebos colonies join forces. The resistance sees a chance for victory in the title War Techs, the most deadly weapon ever created. One of their pilots is the main character of the game, Captain Nathan Romanis.
Mechanics
In War Tech Fighters we sit at the helm of these deadly machines and take part in several dozen missions taking place in space. Watching the chosen mechs(authors give us three types of them, and their appearance can be adjusted to individual preferences) from the third person perspective (TPP) or looking at the battlefield from the eyes of his pilot (FPP), we mainly deal with the fight against enemies. In clashes we make use of white and firearms; on our armour there is a sword and shield, as well as rifles and rocket launcher. Due to the fact that the skirmishes have a dynamic course, it is necessary to show dexterity and reflex.
As we move forward, we are developing our combat potential in several ways. First of all, in exchange for elimination of opponents we get experience points, and promotion to the next level results in an increase in attack strength and defense ratio of our mech. There are also various wigs and more than one hundred and eighty modifications waiting to be conquered. In addition, over time we can carry out research on improvement projects for our War Tech or new murder tools, such as a cannon using antimatter.
Game modes
In addition to the fictional campaign, which consists of thirty-three missions, War Tech Fighters has a survival mode, in which we face successive waves of enemies, in return for which we win various prizes, you can boast of your achievements on the online record board. There are also special challenges waiting for those interested, which are a source of additional experience and improvements for our War Tech.
Technical aspects
Three-dimensional graphics of War Tech Fighters game presents a decent level of performance. The pace of the struggle is intensified by the rock soundtrack.
Age Rating
age requirements: 12+
System requirements
PC / Windows
Recommended: Quad Core 3.0 GHz, 6 GB RAM, graphic card 2 GB GeForce GTX 970 or better, 4 GB HDD, Windows 7/8/10 64-bit
Minimum: Dual Core 3.0 GHz, 6 GB RAM, graphic card 1 GB GeForce GTX 650 or better, 4 GB HDD, Windows 7/8/10 64-bit