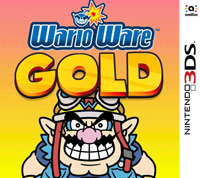 WarioWare Gold
3DS
A collection of WarioWare minigames. It features both classic titles that are well known by the fans, as well as completely new titles. The game uses unique functions of the Nintendo 3DS console.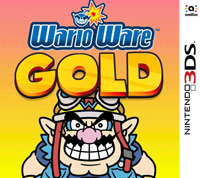 game language: English
game release date for 3DS:
27July2018
WarioWare Gold is a collection of very varied, small games similar to titles available on many other consoles, including Game Boy Advance and WiiU. The package features 300 games and is one of the biggest collections of games in the history. It was developed by Nintendo, a revered Japanese company.
Mechanics
The gameplay in WarioWare Gold is very varied and it depends on specific minigame. There are many classics available in the package, including titles from the Metroid series, Mario series, and games focused on the titular Wario. This time Nintendo decided to go one step further and to prepare some completely new minigames. These titles are adapted to the capabilities of 3DS. They frequently support the touch screen, the motion sensors or the microphone of the console.
Game modes
The modes in WarioWare Gold depend on specific minigame.
Technical aspects
WarioWare Gold features very varies graphics that depend on selected minigame. It is worth mentioning that it is a package of retro games available on a mobile console – the expectations of the quality of graphics should be adequate.
PEGI Rating