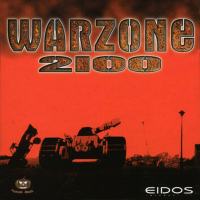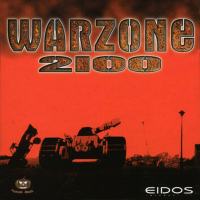 WarZone 2100
In 2100 the Earth is plunged into total chaos following the global nuclear catastrophe. The remnants of civilized nations are waging a war of control over what remains.
Strategy | science fiction | RTS | Post Apocalypse | robots
Warzone 2100 is a representative of the RTS genre, which tries to bring a breath of fresh air to the genre(in 1999, when its premiere took place). Authors from Pumpkin Studios resigned from typical elements, such as expanding the base every mission, and put on their own ideas such as a creator of combat units.
Plot
The end of the 21st century. The unexpected failure of nuclear weapon systems led to a global catastrophe that put humanity on the brink of extinction. The survivors merged into smaller groups, trying to survive in an unfriendly environment. The player takes control of one of the commanders for the "The Project" group, which is trying to rebuild the world using technology from before the tragic events. On the way to achieving this goal, however, the organization faces mysterious opponents, the groups "New Paradigm" and "The Collective", which have their own plans for the future of the planet.
Mechanics
Warzone 2100 is a quite unique real-time strategy, in which the authors abandoned the extensive element of database improvement and resource management. Instead, players can focus on developing technology and designing their own units in a special editor. Each cyborg, tank, artillery cannon or flying vehicle can be freely modified using many available components, including the body, propulsion and a wide range of weapons. In addition, each machine can be programmed for specific behaviours in the Artificial Intelligence module.
An important part of the game is to take care of your troops, who gain experience on the battlefield, becoming more effective and more resistant to damage. The best and most successful troops in battles are of key importance in a campaign in which the number of troops and base status are transferred from mission to mission, which forces the player to plan activities in a longer-term perspective.
Game modes
The authors have prepared a long campaign mode, a fast battle option and a multi-player fun module. In competition in the local network or over the Internet two players can test their tactical sense and compare in a direct clash their own designs of units.
Technical aspects
One of the most important advantages of Warzone 2100 is the applied 3D engine, which allows to generate a variety of maps and detailed military models. The whole title is kept in a slightly dark postapocalyptic style with elements of science fiction. Many feature events in the game are presented through spectacular FMV inserts.
Game mode: single / multiplayer Multiplayer mode: Internet
Media type: 2 CD
User score: 8,4 / 10 based on 201 votes.
Age restrictions WarZone 2100: 12+
WarZone 2100 System requirements
Recommended:
Pentium II 266MHz
64MB RAM