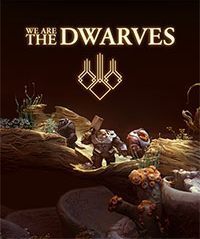 We Are The Dwarves
Developed by an independent Ukrainian studio, Whale Rock Games, a game combining action, tactical battles, and RPG. The plot is set in an SF universe, in which a race of dwarves extracts vital forces and strength from magic artifacts knows as Endless Stones.
Action | Isometric view | elements of strategy | indie games | action RPG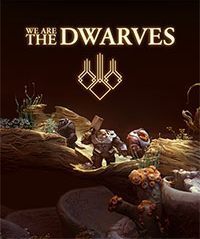 We Are The Dwarves by Whale Rock Games from Ukraine is an original production for PC and XONE, which combines elements of action RPG and tactic strategy games. Even though the Kickstarter campaign ended in failure, the developers managed to gather money on their own and finished the game two years later.
Plot
The story in We Are The Dwarves presents us with an unusual picture of Dwarven race, which lives across a science fiction universe. The dwarves derive their vital forces and power from the mysterious Endless Stones found in caves of their motherland. When the artefacts start to lose their energy, the civilisation built upon their power is pushed on the brink of extinction. In the face of the inevitable collapse, a special expedition is sent to explore the uncharted places of the universe with the purpose of finding a new source of power and a safe place to live. However, the mission turns out to be a failure with only three mighty heroes surviving – Forcer, Smashfist, and Shadow. Now everything is up to them.
Mechanics
At the first glance, mechanics of We Are The Dwarves for PC and XONE resemble those seen in classic action, hack-and-slash role-playing games. Given the isometric view, you complete different quests and fight enemies by controlling one of the three heroes, who differ in terms of skills. Depending on the mission's objectives and your own preferences, you can choose Forcerer – effective at ranged attacks, Smashfist – deadly at close combat, and Shadow – specialised in stealth.
Gameplay does not only consist in monotonous killing, as the three different classes of heroes give an opportunity for applying various tactics. However, it requires not only the mastery of your dwarves' abilities, but also strategic thinking. The active pause, or more precisely the extreme slowdown of time, makes things easier – it allows for stopping the action and giving orders to your teammates. The title features skill trees typical for role-playing games that are different for each character, and advanced AI of the enemies, who can communicate and recognise the dwarves by the way they walk or even smell.
Similar games:
Age Rating
age requirements: everyone
System requirements
PC / Windows
Recommended: Intel Core i5, 8 GB RAM, graphic card 1 GB GeForce GTX 560/Radeon HD 6870 or better, 10 GB HDD, Windows 7/8/8.1/10 (x64)
Minimum: Intel Core 2 Duo, 4 GB RAM, graphic card 512 MB GeForce GTX 460/Radeon HD 5770 or better, 10 GB HDD, Windows 7/8/8.1/10 (x64)