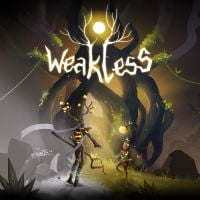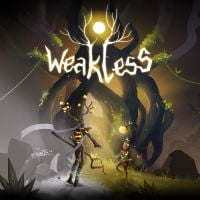 Weakless
An adventure game with arcade elements created by Punk Notion and Cubeish Games. In Weakless, we take control of a duo of wooden beings who must overcome their weaknesses and work closely together to save their world.
Adventure | TPP | fantasy | arcade elements | Polish | indie games
Weakless is an adventure game with arcade elements, which tells the story of a pair of characters trying to save a fantasy land. The title is the result of cooperation between Polish companies Cubeish Games and Punk Notion.
Plot
Weakless takes us to a fantasy world inhabited by wooden creatures called Weavelings. These creatures enjoyed a peaceful and carefree existence provided by the life-giving resin. The situation became more complicated when the flow of the latter one was disturbed by the progressing rot. Two heroes - the Blind and the Deaf - decided to take matters into their own hands. Despite their weaknesses, they try to save their village from impending doom.
Mechanics
In Weakless, we observe the action from third-person perspective, and the camera is suspended slightly above the heads of the protagonists. Our proteges wander through picturesque locations such as ancient ruins, mushroomlit caves, mysterious forests, and blue lakes. In each of these places, there are numerous obstacles (in the form of precipices, cornices, or rock walls) and clever environmental puzzles. Because of the weaknesses of the protagonists, overcoming these adversities requires them to cooperate complement each other.
The latter is important because the characters have different perception of the world around them and unique abilities. While the Blind uses echolocation to perceive only the surrounding area in black and white, paying attention to details that are not visible to his companion, the Deaf has a lantern suspended on his head that can influence nearby objects (in this way, for example, he can revive flowers that can then be used as platforms by the Weavelings).
Technical aspects
The colorful 3D visuals of Weakless adopt an eye-catching style. The game is accompanied by a soundtrack played on exotic instruments, such as udu or marimba.
Last updated on 21 October 2019
Game mode: single player
User score: 5.2 / 10 based on 34 votes.
Age restrictions Weakless: Good for all ages.
Weakless System requirements
Minimum:
Intel Core i3-6100 3.7 GHz
8 GB RAM
graphic card 2 GB GeForce GTX 650 Ti or better
4 GB HDD
Windows 7 SP1 64-bit