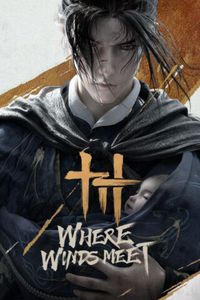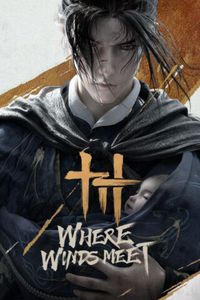 Where Winds Meet
PC
An action RPG that takes us to a fantasy version of China at the end of the 10th century. In Where Winds Meet, we take on the role of a swordsman traversing the world and facing enemies as he searches for a place for himself in a land in conflict.
RPG | TPP | fantasy | sandbox | China | action RPG | Find Your Next Game
Where Winds Meet

Release Date PC

September2023
developer: Everstone Studio publisher: NetEase

game language: English
Where Winds Meet is an open-world action RPG. Driving its artistic inspiration from the bestselling Ghost of Tsushima, the game was created by the Chinese team Everstone Studio, with support from NetEase.
Plot
Where Winds Meet takes place in an alternate, fantasy version of China, during the turn between two eras - the Ten Kingdoms period (years 907-960) and the Northern Song Dynasty period (years 960-1127). The country was changing, suffering from great wars and conflicts which threw the land into chaos.
The game's protagonist is a wandering swordsman. Growing up in this brutal time, he now wanders through China, constantly forced to choose between his own gain and adhering to his moral code, fighting for justice, standing up for the weak.
Mechanics
The action in Where Winds Meet is observed from a third-person perspective (TPP). The game's world is vast and open, featuring towns, villages, picturesque steppes and exotic bamboo forests. Traversing the land, the player may complete various quests which progress the story, as well as devote themselves to side quests and optional activities. You can also turn your swordsman into a medic helping those in need, or a merchant chasing a profit. The game features a building system, letting you create entire buildings from scratch.
Nevertheless, you are playing as a swordsman, whose skills will often be necessary to defend himself or others. The combat system is extremely dynamic, requiring constant movement, dodging and other acrobatic maneuvers. The player can deflect enemy attacks with Tai Chi or use ranged weapons to keep their foes at a safe distance. In addition to hostile humans, throughout the game the protagonist will face wild animals and supernatural beings. Progressing through the game rewards the player with better gear, letting them face more difficult challenges.
The playable character's mobility comes in handy during exploration - though using a mount is the fastest way to traverse the game's world, the protagonist has some unique traversal skills while on foot. He can climb the environment, jump far and high, and even run on water.
Technical aspects
Visually, Where Winds Meet is quite appealing. The game's locations are especially impressive, although the character models are high-quality as well. Throughout the game, the player can also listen to atmospheric music.
Last updated on 29 August 2022
Game mode: single player
Age restrictions Where Winds Meet: 16+