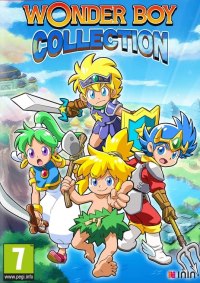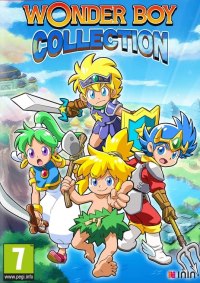 Wonder Boy Collection
A set of four platform games from the Wonder Boy series. In Wonder Boy Collection we play as characters who travel through fantastic lands, trying to eliminate the dangers that threaten them.
Wonder Boy Collection is a set of four Wonder Boy platform games. It was developed by Bliss Brain studio and published by ININ Games. The set includes the games: Wonder Boy (1986), Wonder Boy in a Monster Land (1987), Wonder Boy in Monster World (1991) and Monster World IV (1994).
Plot
In each of the games included in Wonder Boy Collection we control characters that try to eliminate dangers that threaten their land. In the first part of the series our mission is to save the protagonist's girlfriend - Tina - from the hands of the evil king. In Wonder Boy in Monster Land we find ourselves in Wonderland, which has been turned into Monster Land by the invasion of an evil dragon and his army, and our goal is to defeat the invader and restore the old order. In Wonder Boy in Monster World, we face BioMeka and his horde, and four friendly ghosts assist us in our mission. In Monster World IV, however, as a girl named Asha we go to rescue the ghosts kidnapped by evil mages.
Game mechanics
Games included in Wonder Boy Collection are side-scrollers. We move right, jump on platforms and avoid numerous traps. In the first part of the series we have to evade enemies and collect fruits scattered around the levels to fill up the ever-shrinking life gauge.
In the next installments of the series we eliminate enemies with the sword. In return, we gain money, for which we buy useful items, weapons and armor. In this way, we gradually grow in strength, which allows us to face more challenges. In addition, adventure game elements and ideas taken from the metroidvania genre have been introduced (thanks to gained items we can get to places which were inaccessible before).
Despite the fact that the developers did not interfere with the game mechanics of any of these games, the set has been enriched with the possibility of saving the game at any time and rewinding the game.
Technical aspects
The games included in the Wonder Boy Collection feature colorful, pixel-art graphics which, like the chiptune soundtrack, have remained unchanged in relation to the originals. However, the authors have given us a variety of filters that can be applied to the image to adjust it to individual preferences.
Game mode: single player
PEGI rating Wonder Boy Collection