Win Phone RPG Video Games
RPG. This category includes games that put emphasis on progress system for a controlled character (or a group of characters) which is (are) described with many statistics. They also have a multi-plot story and quests. There are classic RPGs with turn-based combat and rules inspired by pen-and-paper RPGs (e.g. Baldur's Gate, Fallout), action RPGs with dynamic real time combat (Dark Souls) and jRPGs – very specific titles based on Japanese style and culture, especially on manga and anime (Final Fantasy, Kingdom Hearts). more

Angry Birds Epic (WP)
RPG 12 June 2014

Spellcrafter (WP)
RPG canceled
A dark fantasy tactical RPG with turn-based combat created by Polish developer Jujubee. In Spellcrafter you assume the role of a hero representing one of three playable classes (Human, Necromancer, or Elf), and set out on a journey to explore a world full of magic. On your way you get to earn experience and gold, interact with non-player characters, and undertake various missions that often put you up against tough moral decisions.

Rule the Kingdom (WP)
RPG 11 July 2013
Combining elements of economic strategy, which consists in expanding and managing your own kingdom with an RPG game, in which we develop our own character by performing various types of role-playing tasks. We play the role of a young, inexperienced warrior to take on the task of rebuilding a decayed kingdom.

Dungeon Hunter 5 (WP)
RPG 12 March 2015
The fifth major installment in the popular mobile action RPG series by Gameloft. The story of Dungeon Hunter 5 is a direct continuation to its predecessor. Even though the forces of darkness have been stopped, glory days of the kingdom of Valenthia are at an end. Trade routes are overrun by bandits while demons appear in swamps to create a powerful undead army with the warriors who raised the grave.

Dungeon Hunter 4 (WP)
RPG 02 December 2013
The fourth installment of the best-selling series of hack'n'slash games called "mobile Diablo". We play the role of a warrior who sets out to save his kingdom from the invasion of the Demon race defeated centuries ago.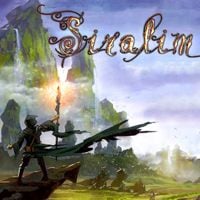 Siralim (WP)
RPG 03 June 2015
Oldskulowy RPG game type dungeon crawler with light raspberries of the roguelike genre. As the ruler of the title land of Siralim, we travel through procedurally generated dungeons and get used to various creatures, then with their help to fight turn-based battles against monsters, perform random tasks and collect magical treasures. We also take care of our royal castle.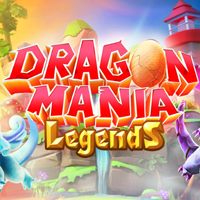 Dragon Mania Legends (WP)
RPG 07 January 2015
A role-playing game with economic strategy elements by Gameloft. The production is heavily inspired by the Pokemon franchise — it is set on the Dragonlandia Island, and your task is to collect over 300 species of dragons and develop their skills. As the game progresses, they get stronger and more resilient, and also learn special attacks. After such preparations, you can use the dragons in arena battles or in duels against other players from better leagues.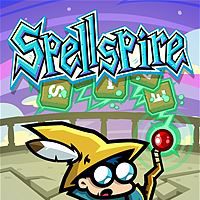 Spellspire (WP)
RPG 09 June 2016
Production of RPG type action, in which the player's task is to reach the top of the title spire hiding numerous secrets and dangers. The title is characterized by an original combat system - before the start of each stage the game draws letters from which we arrange words during battles; the longer the turn we arrange, the more damage we deal to an enemy.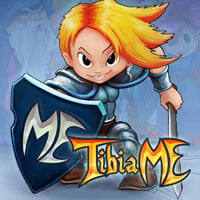 TibiaME (WP)
RPG 28 March 2013
The first MMORPG created for mobile devices. This production offers the opportunity to explore an extensive, two-dimensional world with players playing on many different platforms.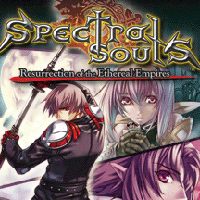 Spectral Souls: Resurrection of the Ethereal Empire (WP)
RPG 07 March 2013
Spectral Souls: Resurrection of the Ethereal Empires are tactical jRPGs released on tactical PCs with a turn-based combat system and extensive strategic elements. While playing, we take command of one of the three factions and we must lead it to victory in the war for control over the land of fantasy.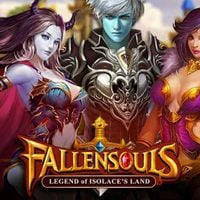 FallenSouls (WP)
RPG 24 December 2015
FallenSouls is a free-to-play mobile MMORPG. The game takes us to a fantasy world threatened by the army of darkness. Our task is to face the forces of evil and defeat the army's powerful leader. We begin with the character creation, choosing from three available races (human, orc, undead) and three classes (warrior, guardian, mage). Gameplay focuses on world exploration, character progression, and turn-based combat.

Doom & Destiny Advanced (WP)
RPG 03 August 2015
A light-hearted jRPG developed for mobile platforms. Doom & Destiny Advanced is a prequel, telling a story that takes place sometime before the events from the first installment, but maintains a similar theme. Four nerdy friends teleport to a fantasy universe, where they have to stop a ruthless businessman Solomon Steele, who wants to take over the world using his start-up. The player has the opportunity to visit hundreds of varied locations and complete numerous story and side quests.

Chaos Rings (WP)
RPG 10 October 2012
Chaos Rings is a jRPG game with a turn-based combat system. While playing, we lead a duo of heroes and are mainly engaged in exploring dungeons, developing character skills and battles with monsters.