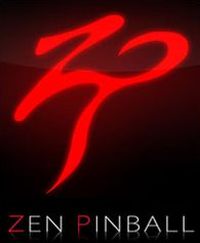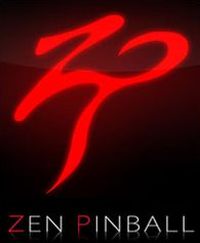 Zen Pinball 3D
Virtual pinball by ZEN studio. The production offers four extensive tables, improved ball physics and a multiplayer option. In this version all available tables are available in 3D graphics.
Zen Pinball 3D
Release Date
ZEN Pinball is a production that tries to transfer to virtual reality known from flipper game salons. The game is, of course, about earning as many points as possible. They are obtained by sending a metal ball to scoring points. ZEN Pinball is a PlayStation Network title created by ZEN Studios, the same company that designed Pinball FX for Xbox 360.
In the game you can choose from four thematic tables - V12, Tesla, Shaman and El Dorado. Each of them, of course, refers to important events, history, elements that make up the world's culture. We visit, among others, the legendary El Dorado, a shaman village and the laboratory of Nicola Tesli, the creator of an electric motor and alternating current generator. The tables are, of course, distinguished by numerous motifs adequate to their subject matter. They also have differently spaced bumpers, paths and movable elements, the activation of which is often associated with gaining access to previously closed areas of the table.
For ZEN Pinball, ZEN has developed a new ball physics that now moves exactly the same way as it actually does. The rules of play are, of course, very simple. In fact, the mechanics of the game is limited to controlling two flippers at the bottom of the table and hitting the flying ball so that it does not fall into a hole located behind them.
In ZEN Pinball we also have a multiplayer mode. With PlayStation Network, up to four players can participate in clashes at once. You play on the same table and the goal is to score faster than your opponents. Authors have put at our disposal such gameplay modes as Score Speed and Best One Minute. At any time we can also get access to the rankings of the best pinball fans.
Creators constantly support ZEN Pinball by publishing new tables. They are included in the PlayStation Network offer in the form of paid DLC add-ons.
Please let us know if you have any comments or suggestions regarding this description.
Game mode: single / multiplayer Multiplayer mode: Player counter: 1 - 4
User score: 4 / 10 based on 41 votes.
Pre-release expectations: / 10 based on 1 votes.
PEGI rating Zen Pinball 3D
ZEN Pinball System requirements
Uses:
PlayStation Network