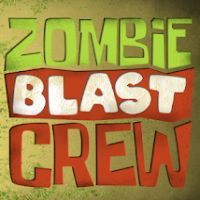 Zombie Blast Crew
An isometric action game produced by the Polish Vivid Games studio, a Space Pioneer spin-off. In Zombie Blast Crew we play the daredevil who faces the hordes of living corpses. As we progress, we gain more and more equipment and unlock more powerful combat capabilities.
Action | zombie | Isometric view | RPG elements | multiplayer | Polish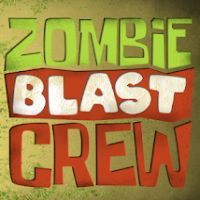 Game mode: single / multiplayer
Multiplayer mode: Internet
Zombie Blast Crew is an action game, produced as a spin-off of released in 2018 Space Pioneer game. The production was developed by the Polish studio Vivid Games.
Plot
As the title suggests, Zombie Blast Crew takes us to a world dominated by bloodthirsty "living corpses". For eleven months after the outbreak of the zombie apocalypse, people have been incompetently trying to face the threat. In the end, however, the title "team" entered the arena, which declared war on the hordes of "walkers", and the player takes on the role of its leader.
Mechanics
In Zombie Blast Crew, the action is shown in an isometric view. The game consists of short missions consisting of eliminating a certain number of zombies, defending a given place, collecting specific items or even staying alive for a certain amount of time. As the opponents are exceptionally numerous, and in addition, they appear in various variants (headed by powerful bosses), the key to success is above all the skillful use of the available arsenal. In addition, we should have on our desk a supply of food or medicine to restore health.
During the game, our hands are hit by flamethrowers, machine guns, rocket launchers or even rifles. If you run out of ammunition at a given moment, you can make use of a white weapon, such as a machete or a baseball bat. In addition, as we progress, we develop our character by unlocking new skills or upgrading existing ones, so that over time we can face more and more dangers.
Game modes
Zombie Blast Crew can be played alone or in multiplayer mode, which consists of a variety of gameplay options as well as special events and social challenges. In addition, the online rankings show off your achievements on the battlefield.
Technical aspects
The graphic design of Zombie Blast Crew game was maintained in a pleasant, cartoon style.
Similar games:
Age Rating
age requirements: 12+
System requirements
Apple iOS
Additional information (iOS): Internet connection is required.
Android OS
Additional information (AND): Internet connection is required.