News
video games
31 August 2023, 15:59
AC: Mirage Returns to Old Combat System, But With Some Changes
It looks like Assassin's Creed: Mirage is indeed returning to the series' roots. Combat resembles what we know from the first installments of the series, although there are some improvements.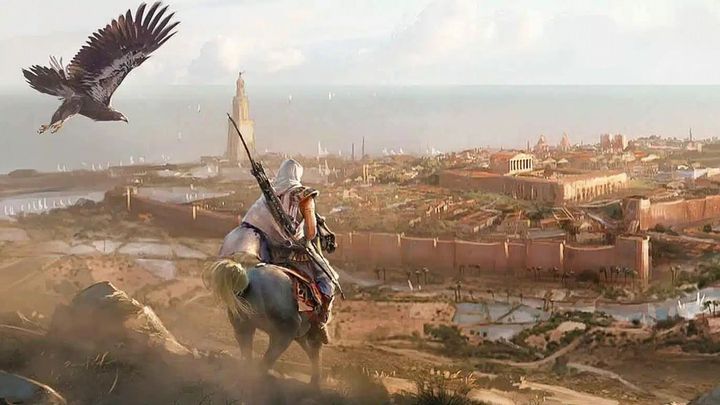 The upcoming Assassin's Creed is being advertised as a title that returns to the roots of the stealth game series, which for many years now had little to do with stealth games. Of course, gamers didn't quite believe the assurances of the developers, but it looks like AC: Mirage really will be closer to the first game in terms of the combat system.
As noted by Internet users in the series' subreddit, the latest issue of Game Informer (available only in digital version for now) contains an extensive article on Assassin's Creed: Mirage. The excerpt shared by user going by the handle potato_control (u/potato_control) is specifically about combat.
As we read, AC: Mirage will return to strictly stealthy weaponry. Bows, axes and spears known from the last "ancient" installments of the series are gone - throughout the game we operate almost exclusively with a dagger and a short sword.
This change has translated into slower combat. Ordinary attacks with Basim's weapons are not very effective, but used properly they can eliminate the opponent immediately. Thus, deflecting enemy attcks to launch a lethal counterattack has returned to favor, and - of course - stealth conduct and silent assassinations.
However, not everything is the same as in the old games Clashes in AC: Mirage will be more challenging than in the first installments. Enemies will no longer politely position themselves waiting for you to pair up with and kill their ally. On top of that, their attacks will easily kill Basim.
As stated in the article, Assassins' Creed: Mirage seems to combine the streamlined AI of recent installments with the stealthy, slower combat system native to the first AC. It sounds like the perfect compromise, but how will it actually perform in practice? We'll find out in more than a month.
Assassin's Creed: Mirage will launch on October 5. The game is headed for PC, Xbox One, PlayStation 4, Xbox Series X/S and PlayStation 5.