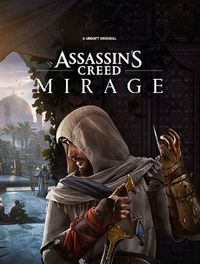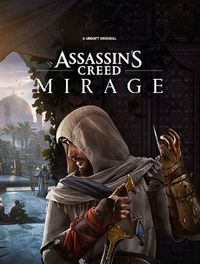 Assassin's Creed: Mirage
AC Mirage, Assassin's Creed: Rift
A spin-off of the popular series, heavily emphasizing stealth. Assassin's Creed: Mirage (formerly known as Rift) is much smaller in scope than Origins, Odyssey and Valhalla, serving as a return to the series' roots.
Action | TPP | Stealth | the middle ages | action adventure | parkour | Find Your Next Game
Assassin's Creed: Mirage (previously known by its codename Rift) is the next game of Ubisoft's famous franchise, originating from 2007. It was developed by Ubisoft Bordeaux (also responsible for the Wrath of the Druids expansion for AC: Valhalla). Its scale is much smaller than that of the three previous installments of the series, namely AC: Origins, AC: Odyssey and AC: Valhalla. The game's world is of the same estimated size as a single region from any of these three games.
Due to this AC: Mirage is considered a spin-off. The creators have moved away from the RPG genre which the series shifted towards in 2017 and returned to their roots, creating a narrative action adventure game. Nevertheless, Assassin's Creed: Mirage isn't fully linear. There are a few key moments in the story during which we can choose the order in which we'll complete objectives, while major assassination missions give us a lot of freedom in how to kill our target.
Mechanics
Assassin's Creed: Mirage emphasizes stealth over direct combat. Our primary weapon is thus the iconic Hidden Blade. There are also plenty of extensive parkour mechanics - used to explore the environment - and a rich story background inspired by real history. As is tradition for the series, we'll meet many historical figures from the game's time period, such as political leaders.
The mechanics known from the earliest installments of the series, such as throwing knives and hiding among crowds, make their return here. Both the game and its protagonist try to stay faithful to the spirit of Assassin's Creed.
Still, some elements from the newer installments have also been implemented. Our equipment can be upgraded, while the protagonist owns an eagle he can send out to do recon. Enemy archers can shoot it down, so we must keep an eye out and not let them spot it.
Some entirely new features include slowing down time - like in Prince of Persia - and using vaulting poles. The former let us mark several targets and execute them in quick succession. The latter make it easier to reach higher locations.
Plot
Assassin's Creed: Mirage is set in 9th Century Baghdad, in the year 861, during the city's golden age. The metropolis is divided into four various districts, including an industrial zone and picturesque gardens. We'll also get to visit Alamut, the assassin fortress known from the first game, though at the time of AC: Mirage it hasn't yet been fully built.
The protagonist is a returning character from Valhalla and a Middle East native, Basim Ibn Ishaq. During the campaign we'll learn about his life before the events of the Nordic installment, how exactly a mere street thief managed to join the Assassins' Brotherhood - here still known as the Hidden Ones - and how he met his mentor, Roshan (voiced by Emmy-winning actress Shohreh Aghdashloo).
Technical aspects
Assassin's Creed: Mirage is a cross-generation game, being available on PC, PS4, PS5, XOne and XSX/S. Importantly, those who purchase the eighth-generation version can download the next-gen update for free.
It's interesting to note that AC: Mirage was once planned to be one of the many major DLCs to AC: Valhalla. Ultimately, however, Ubisoft decided to refashion it into a standalone game.
Last updated on 05 October 2023
Game mode: single player
User score: 6.5 / 10 based on 290 votes.
Pre-release expectations: 3.4 / 10 based on 780 votes.
Age restrictions Assassin's Creed: Mirage: 18+
Assassin's Creed: Mirage System requirements
Minimum:
(30 fps / 1080p) Intel Core i7-4790K 4.0 GHz / AMD Ryzen 5 1600 3.2 GHz
8 GB RAM
graphic card 6 GB GeForce GTX 1060 / 4 GB Radeon RX 570 or better
40 GB SSD
Windows 10/11
Recommended:
(60 fps / 1080p) Intel Core i7-8700K 3.7 GHz / AMD Ryzen 5 3600 3.6 GHz
16 GB RAM
graphic card 6 GB GeForce GTX 1660 Ti / Radeon RX 5600 XT or better
40 GB SSD
Windows 10/11
Ultra:
(60 fps / 4K) Intel Core i5-11600K 3.9 GHz / AMD Ryzen 5 5600X 3.7 GHz
16 GB RAM
graphic card 10 GB GeForce RTX 3080 / 16 GB Radeon RX 6900 XT or better
40 GB SSD
Windows 10/11
Requirements:
iPhone 15 Pro