News
video games
15 June 2022, 15:25
ARK: Fjordur - How to Teleport?
The map from the Fjordur DLC for ARK: Survival Evolved hides some secrets. One of them is a place that will take you to other worlds.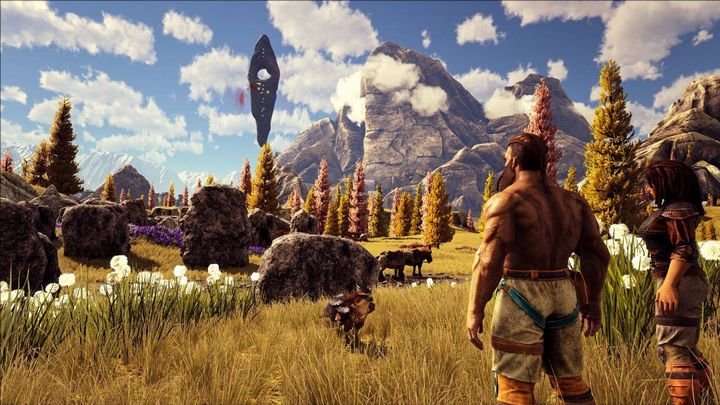 A few days ago ARK: Survival Evolved received the free DLC Fjordur. This is a unique situation, in which an ambitious mod of the same name has been transformed into officially released additional content.
The DLC takes the players to a radically altered world that draws heavily from Norse legends and The Lord of the Rings. You will find there a lot of magical runes, mountain fortresses, an underground city of dwarves, and the mythical hammer of Thor.
The main map in Fjordur is just the beginning. In the game we can also visit three separate kingdoms: Jotunheim, Vanaheim and Asgard. Unfortunately, getting to them is not that easy.
How to visit additional lands
The three lands mentioned above can only be visited by using the appropriate teleports. They are located in the same location, but finding it can be a bit problematic.
The easiest way to get there is to use a GPS. Use it to get to the location marked with the coordinates 40.1 and 57.7. This point is located just before the grand entrance to the underworld, which is really hard to miss.
Then all you have to do is go inside. The path is not long and quite quickly you will reach a spacious room where you will find three large portals. The exact coordinates are 38.6 and 60.2.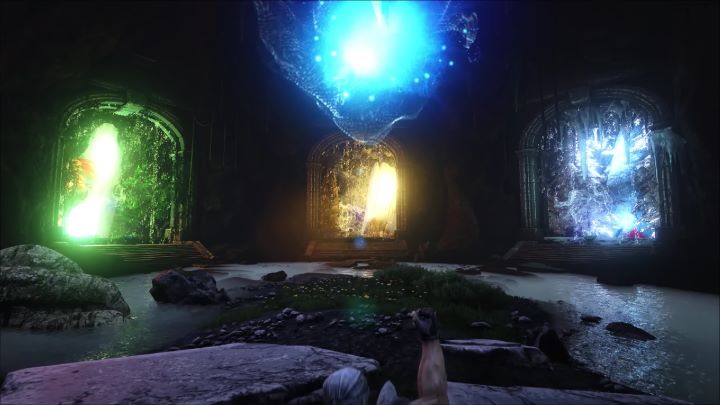 Source: Studio Wildcard
Each of the teleports has a special panel, which you can activate. After activating it you will be surrounded by a circular field of energy. You cannot leave it until you are transported to the chosen kingdom. If you leave the circle, the process will be interrupted.
It is also worth remembering where each of the portals will take you. The green portal leads to Vanaheim, the golden one leads to Asgard and the blue one takes you to Jotunheim.
After moving to the new location, your character will appear next to a panel similar to the one you used before. You should remember about it, because it is your ticket back to the main map. Teleports work both ways.
Do you like our guides? You might also be interested in: