News
video games
21 September 2023, 11:45
Baldur's Gate 3 Devs Boast 10/10 Ratings [Update: Patch 3 Release Date Changed]
Baldur's Gate 3 is an outstanding RPG. If anyone has doubts about this, an infographic with the game's highest ratings provided by Larian Studios should dispel them.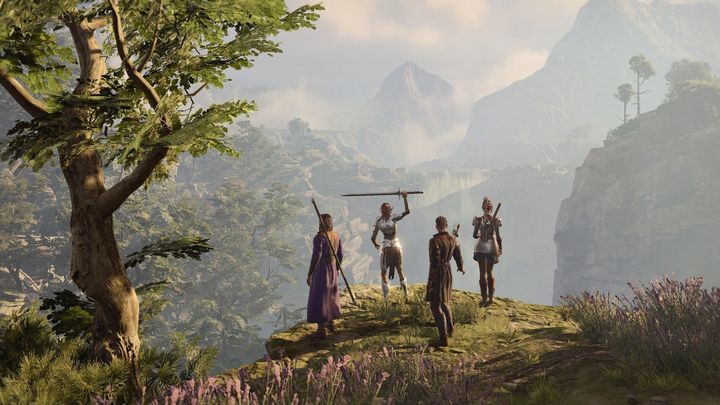 Update
Larian Studios has informed of a slight delay of Patch 3 for Baldur's Gate 3. Its publication will take place tomorrow, i.e. September 22 (it was originally supposed to debut today).
The description indicates that it will be a "major update." Not surprisingly, the reason for the delay is the need for additional testing. We will probably learn the list of changes tomorrow, when Patch 3 is released.
Original news (September 14)
Bethesda has already boasted Starfield's ratings, including numerous 10/10s. Apparently, they inspired Larian to do the same, as the latter has published its own graphic with ratings for Baldur's Gate 3. Suspiciously similar to the one previously received by the aforementioned space RPG, and exclusively with 10/10s (or 5/5; via Twitter).
Leaving aside the (probably) unsubstantiated speculation, the developer did not fail to thank the players for the enthusiastic reception of the new Baldur's Gate. The fact is that the developers themselves did not expect that their creation would be so successful. What's more, in an interview published on the official Dungeons & Dragons brand on YouTube (via Wccftech), they've admitted to concerns about BG 3's ratings - they feared that most critics would give the game ratings around 6-7/10.
In this context, Larian Studios can be forgiven for their image containing only the highest ratings for Baldur's Gate III, even if this is indeed a jab at Starfield. After all, these are actual ratings for a game that has also won the hearts of gamers and aroused concerns among the competition. The title also remains among the top games on Steam in terms of sales and number of active users, slightly ahead of the aforementioned space RPG from Bethesda Softworks.
Notes aside, the developers took the opportunity to confirm the release date of the third major update - we will receive it on September 21. No details were given about the fixes, but a week ago Larian mentioned a "surprising" improvement in the game's optimization to match the developers' original intentions (via Twitter). We'll probably learn more information about Patch 3 soon.