News
video games
22 September 2023, 11:16
BeamNG.drive's Major Update is a Game Changer [Update: Hotfix]
BeamNG.drive has been updated to version 0.30. The big update not only added a lot of content - with a new off-road car and locations at the forefront - but also introduced experimental support for VR goggles.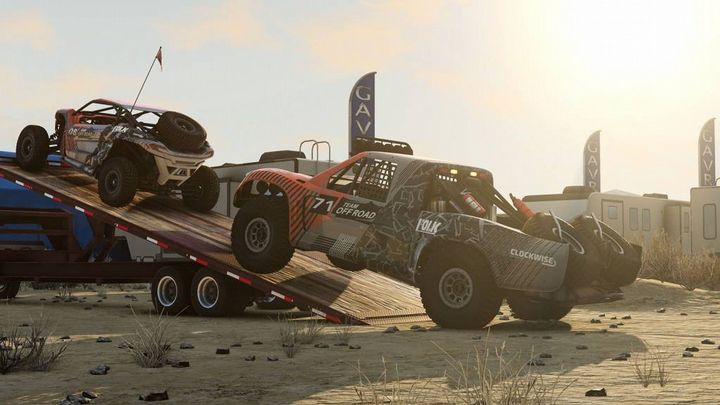 Update: As is usually the case with BeamNG.drive, shortly after the release of the update a complementary patch appeared - hotfix 0.30.1 - which introduced 25 more fixes. They concern, among other things, various vehicles, new locations, the seed of career mode and virtual reality. The full list of changes can be found here.
Many fans of car simulators already can't imagine playing outside of virtual reality - that's why VR goggle support is becoming more common in this game genre. Another representative of the genre to received such a feature is BeamNG.drive.
Released yesterday, update 0.30 introduced "experimental" support for virtual reality devices. This means that one should expect the possibility of bugs, as well as a significant load on the PC.
Nevertheless, "almost all" VR goggles on the market are supported (i.e. any model compatible with the OpenXR standard), and the game offers such attractions as walking mode or vehicle cockpits with interactive elements, such as handles and switches. More details can be found here.
Let's move on to what interests a wider range of players, namely new content and other changes.
A new vehicle has been added - an off-road UTV named Hirochi Aurata. It comes in a number of different variations, including even a racing one. It is presented in the video above.
The map of West Coast, USA has been expanded to include previously unavailable locations - most notably Spearleaf Island, which features a lighthouse and a refinery. Additions include a steel factory, docks and a car dealership on the "mainland" part of the map. You'll see them in the video below.
Two trailers - an open tilting one (in different variants) and an enclosed one for transporting goods.
A number of new missions on different maps. In addition, there is an option to return to the route in mid-mission, and time trials and races, which were previously launched from the menu, now also function as open-world missions.
The foundation has been laid for a future career mode in the form of a tutorial, although for now it is only an early, raw version of it.
Gas stations and charging stations for electric cars have become functional in all locations.
The manual transmission shift mechanics have been changed in realistic mode. From now on, the game measures how long we hold down the button responsible for this action to determine at what speed the gear shift should occur. What's more, for some vehicles, doing it too hastily could lead to damage. The changes are a prelude to further modifications to the game.
The modders' work will be facilitated by a new tool: the Blender JBeam Editor, which is used to create vehicle parts compatible with the game's advanced physics (primarily the damage system).
On top of that, there are many, many other, smaller changes. You can find the full list, along with demonstrative images, here.
Finally, I remind you that BeamNG.drive is available in early access on Steam - and it's feeling at home there, considering that it it already has almost 200,000 reviews, of which positive reviews are as high as 97%. Several thousand players are playing it at daily peaks.