News
video games
15 April 2022, 14:10
BF2042 Could be Getting Envious of Squad's Popularity
Tactical shooter Squad continues to impress. The game maintains high activity scores on Steam and has just received a major update that introduces Australian troops to the game. A free weekend has also been organized.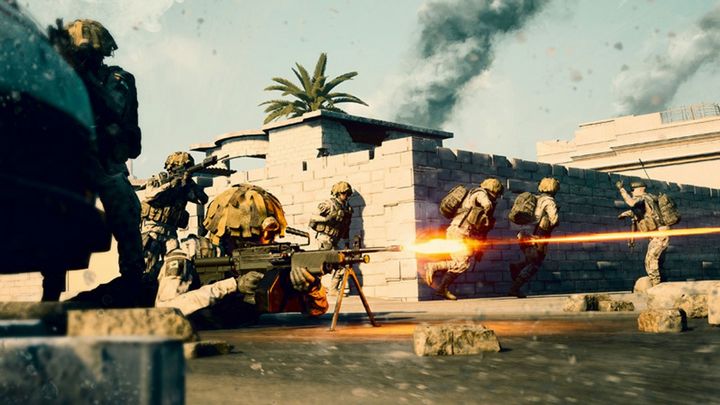 Squad, the tactical shooter by OffWorld Industries, is doing great on Steam.
Squad with impressive results on Steam
At the hottest moment of the past weekend, the title was played by 11,712 concurrent users. Thus, the game fell just short of setting a new activity record (the current one is 15,338; it was achieved over two years ago).
Success of Squad is even more impressive, because the game was released in early access over seven years ago. This independent game appears to be a true titan in the category of online war shooters, when compared with the results of last year's Battlefield 2042, which recently started dropping below a thousand active at the same time on Steam.
Update 2.15 for Squad
One of the reasons for the enduring popularity of Squad is the good pace of development. The game has just received update 2.15, which introduces a lot of new features.
The biggest highlight of the patch is the addition of a new playable faction, in the form of Australia.
The update also improves the visual effects.
Capture the Flag mode balance has been improved, including increased time it takes to capture a flag in order to encourage players to cooperate.
Added Depth of Field (DOF) effect.
Removed numerous technical errors and bugs in the maps.
Improved modding tools.
Free weekend with Squad
You can now check out the news from the patch without paying thanks to free weekend on Steam, which will last for three more days. If you like Squad, there is a simultaneous discount that enables us to buy the game 25% off.
The offer seems to have a good effect on the popularity of the game, as yesterday's activity record (already after the launch of the free weekend) was over 14 thousand concurrent users.