News
video games
10 July 2023, 17:41
325GB Download on PS5? Call of Duty Cold War on PS Plus May Shock You
PlayStation Plus subscribers can take advantage of an interesting offer in July, including Call of Duty: Cold War. Many have pointed out the game's absurd size.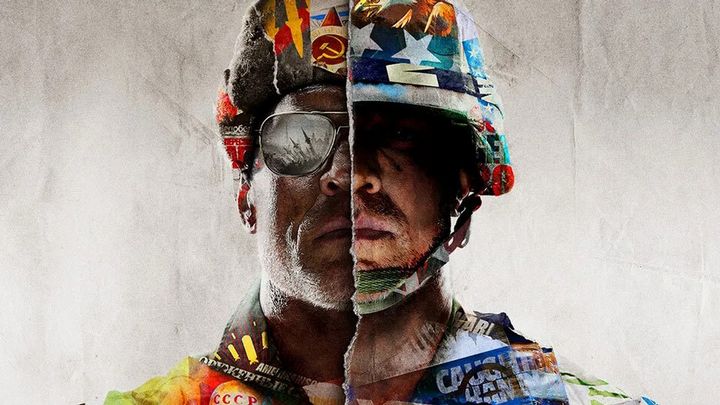 Source: Activision Blizzard
i
Call of Duty: Black Ops - Cold War, Alan Wake Remastered and Endling: Extinction Is Forever - are the three titles that PS Plus offer subscribers can enjoy in July. And while each of these proposals is extremely interesting, by far the most tempting commodity seems to be Activision's work.
When a game weighs "a little" too much
Unfortunately, the enthusiasm of gamers sharpening their teeth for the shooter dimmed the moment they saw how much free disk space it requires to install Cold War. The total "weight" of all files is, according to the information on the game's tab, an alarming 325.8 GB.. Taking into account that the PS5 has a disk of 825 GB by default, the game could then take up a significant portion of it (provided that you do not have any other games installed and will be able to carry out the entire process at all).
On Reddit, like mushrooms after rain, threads began to appear dedicated to the huge data volume of CoD's files, which players considered "insane." Some of them even stated that they are not going to download such a huge game to their device.
The issue with installing Cold War however, is not as tragic as it might seem. After all, we can choose the content we want to install. Here's a look at what options are available and what to choose if you're interested in a solo campaign.
Personalize CoD for yourself
In the photo attached below, you can see that the "base" weighs 184.6 GB. In contrast campaign (whose files weigh a total of 63.74 GB) we can download optionally.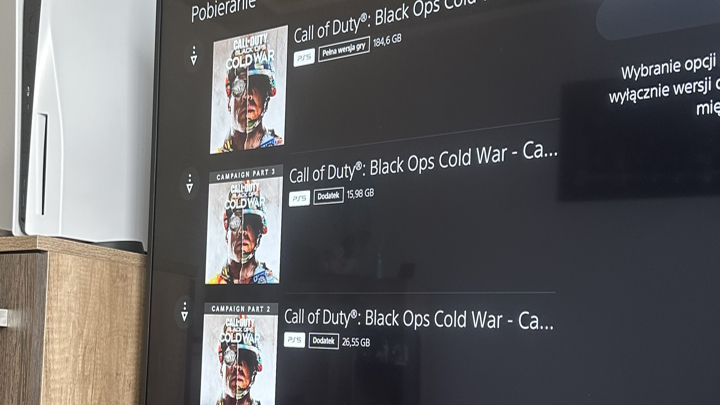 Source: own.
It is also worth mentioning that during the installation process we have the option to opt out of downloading full HD textures (which will saves a bit more space). And once the game is on our disk, from the console's main menu we can choose whether we want to additionally uninstall Zombie Mode or Multiplayer Mode..
Source: own.
This action, however, misses the point, because in any case, we must first free up the full required disk space (for example, by uninstalling another game).
Despite the difficulties and unfavorable comments, surely a sizable number of players will decide to install the "free" CoD. Having debuted in 2020, Cold War still enjoys considerable popularity among shooter enthusiasts. Some even believe that it was the last title in the series to offer the classic "arcade" style of gameplay.