News
video games
15 July 2021, 19:28
Warzone - New Mode, Map and Balance Changes Now Available
Today, as part of Season 4 of Call of Duty: Warzone, Ravern Software released the Reloaded update. It adds the Payload mode, the Mauer der Toten map, and introduces major changes to the game's balance, among other things.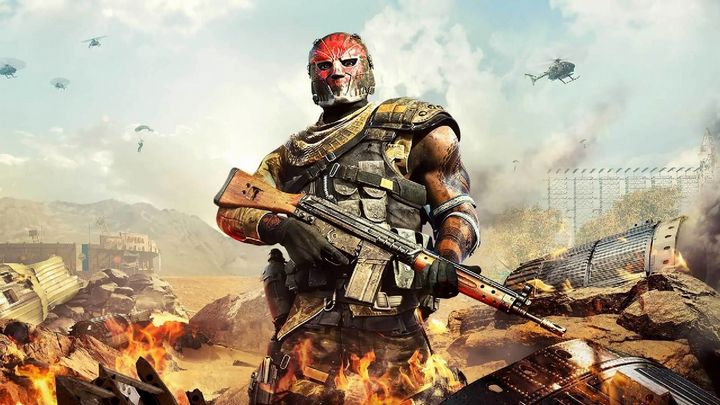 As announced, Reloaded update has been released today as part of the fourth season of the free online shooter Call of Duty: Warzone. Developers from Raven Software have prepared a lot of new content, which traditionally also included Call of Duty: Black Ops - Cold War. The added content is mainly new game modes, maps and weapons. In addition, the "old" weapons received the biggest changes in the balance since the release of the game.
The developers are particularly proud of the Payload mode, which consists of performing escort missions - inspired by the War Mode mode from Call of Duty: WWII, and slightly resembling a similar gameplay variant known from Overwatch. In a nutshell: one team of 20 players will try to transport the title cargo through all the checkpoints in the allotted time, and the other will try to prevent it.
Another important novelty is fresh maps, including Mauer der Toten, on which we'll have to kill zombies (see trailer above). In combat we'll use, among others, the OT 9 SMG added in the aforementioned update and a rapid-fire sentry cannon. Many previously available weapons were nerfed, especially popular SCAR models such as AK-47S, Oden, or FAL. a few of the guns will now deal slightly more damage, such as the Krig 6 and Grau 5.56. The developers are calling these changes the "biggest balance update" since the game's release and argue that they don't want "the players to feel like they're doing poorly because they're not using what's considered best at the moment."
Also worth mentioning is the limited-time Blueprint Blitz event in which the contraband contracts introduced in June renew after two regular contracts are completed. For their implementation - that is, capture a special briefcase and deliver it to a point from which a helicopter can take it - we'll receive weapon schematics and a large amount of cash to use in a given match.
There are more changes - the full list can be found here. We also remind of Activision's recent problems with cheaters on consoles, which were solved in a rather gentlemanly manner.