News
video games
17 September 2023, 22:42
author: Krzysztof Kaluzinski
Grand Finale of Diablo 3 - Highlights of Season 29
Diablo III has received its 29th season, which is the last to introduce a number of new features to the game. Blizzard revealed what the future fate of the game will be.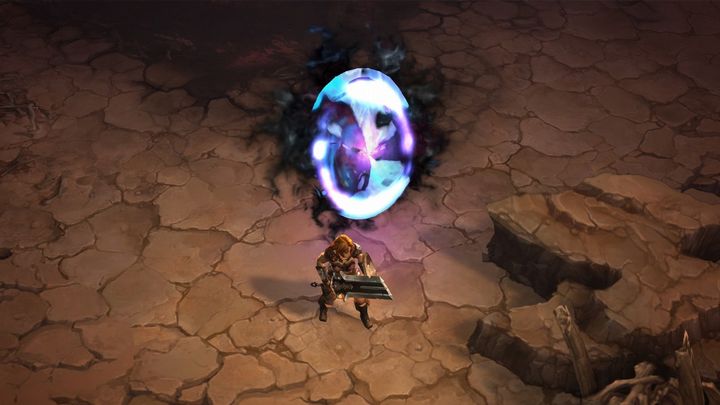 Source: news.blizzard.com
i
This year we could experience a lot of interest concerning the release of Diablo IV, meanwhile the third installment also does not give up just yet; September 15 marked the launch of Season 29(on PC, PS4, PS5, Xbox One, Xbox Series X/S and Nintendo Switch). As expected, it introduces many new features to the game, while heralding significant changes to the title in the future.
Diablo III - content of season 29.
The main theme of the current season is Visions of Enmity, due to which portals called Devil's Rifts appear in the wastelands of the Sanctuary. They hide dangerous memories of the past, powerful enemies and new equipment.
Among the season's cosmetic items were Galactic Wings, the Grey Void portrait, and those that are unlockable through progress in the game, namely the Mad King's Favor portrait and the Quoth pet.
Diablo III also got a "Solo Challenge" mode, aimed at those who want to face the infernal hordes alone. Deprived of support and bonuses from party members, however, they can count on their progress being taken into account on the scoreboard. Hardcore mode enthusiasts also have the option to choose permanent death.
Season 29 introduced a new championship point limit applicable to all modes. Until now, only 50 points could be assigned to each of the basic, defense, attack and utility stats, but this threshold has now been increased to 200 points.
In addition, the game features new rewards for seasonal progress, conquests, changes in the balance of individual classes, and many improvements suggested by the community. You can check the full list on the game's official website.
The future of Diablo III
Eleven years after its release, the 29th season will be the last to see significant changes. According to an announcement from the developers, next season will not see a new theme, instead the fan-favorite Rites of Sanctuary will return. It will be available in all modes.
After season 30, themes and features known from the past will return to the game every three months. Thus, Blizzard Entertainment will extinguish the need to create new content for the third game, being able to fully focus on this year's Diablo IV.