News
video games
19 July 2023, 11:37
author: Mikolaj Laszkiewicz
Players Have Been Heard; 'Magic Button' Will Appear in EA Sports FC 24
The developers of EA Sports FC 24 have listened to player requests and have added many features in the new installment that have been vociferously requested online, such as a button for receiving rewards and much more. A new gameplay video has also appeared online.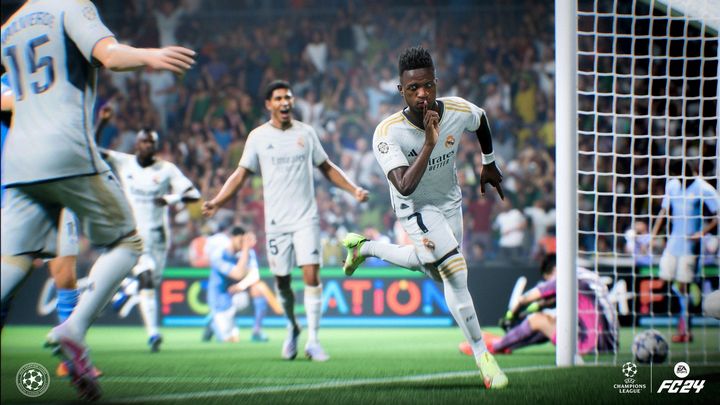 Source: EA - materiały promocyjne
i
During a special event organized by EA Sports, I had the opportunity to talk to the game's developers and test EA Sports FC 24. The premiere of the first part of the series without "FIFA" in the name is fast approaching, and more and more materials from the new game are hitting the web. Here you can see a confirmed list of the most interesting changes and novelties that EA showed behind closed doors.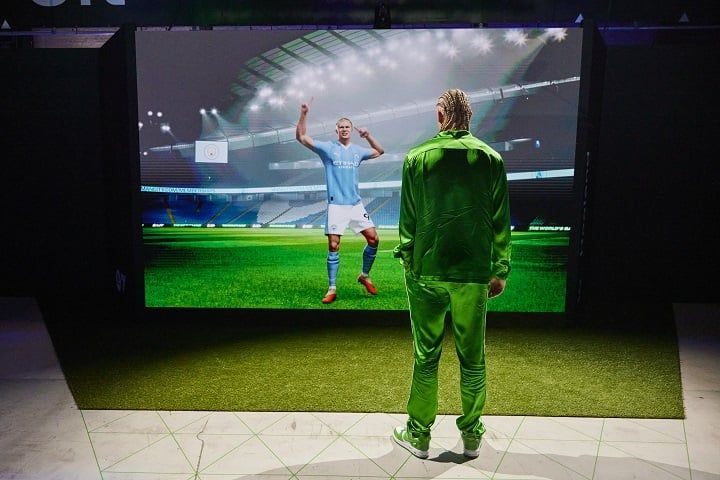 This gentleman will soon be wreaking havoc on virtual pitches in EA Sports FC 24 Source: EA.
Ultimate Team
In the most important game mode for many, there will be a real earthquake, because in addition to football players, female footballers will become available. But what else is worth paying attention to?
There will appear "Receive all rewards for tasks" button - this is a highly anticipated change, because until now after completing each objective in the game you had to manually click through several or even a dozen different reward collection screens. Now you will be able to collect them all in one click.
Play Styles - brand new gameplay modifiers developed in cooperation with the renowned Opta Stats company will come to the game. They will enable us to personalize the style of play of a given player by enhancing the characteristics we choose, such as head play, finesse shots and dribbling. However, they will not directly increase in-game stats, but only unlock new animations or improve specific traits, such as accuracy of throw-ins or finesse shots.
The exit of the opponent from the match with a draw will still not give us a win - this means that if the opponent "escapes" with a draw result, we will not triumph. The game's community strongly demanded the introduction of such a solution, but the developers do not want to do it, because in their opinion it would disturb the balance and could lead to abuse.
Evolutions - an option to develop players will come to Ultimate Team. This means, for example, that a player with an overall rating of 65 will be able to gain more points during subsequent seasons. The development will apply to any player who meets the criteria imposed by EA, such as a silver Bundesliga striker. The cards that evolve will be non-interchangeable. For development, completing challenges will become crucial, but less patient players will be able to pay coins in exchange for completing certain tasks immediately.
Cards that change position will disappear - From now on, a player's position will automatically change to one available on his card.
Icons will eventually give the team more chemistry than in FIFA 23.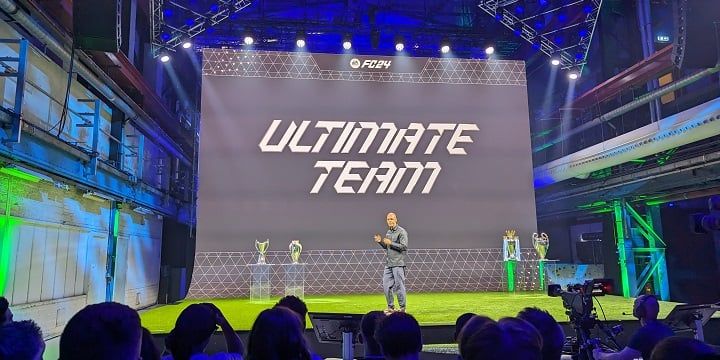 Soon you will be logging into UT instead of FUT. Source: own.
Other game modes
The player's career mode will have agents to facilitate its development and it will be possible to win a golden ball.
The manager's career mode will feature match simulation, just like in Football Manager. There will also be a special camera placed at the sideline, which will enable you to get even more into the role of a coach.
The menu will be completely rebuilt in each game mode. It will be "lighter" in appearance, more intuitive and modern.
EA Sports FC 24 on Nintendo Switch will be powered by the Frostbite engine and features known from the "big" consoles, which, according to the developers, marks the biggest generational leap in the series' history. The game will run at 1080p resolution in desktop mode and 720p in portable mode.
EA Sports FC 24 will debut on September 29 on PC, PS4, PS5, XOne, XSX/S and Nintendo Switch.