News
video games
05 July 2023, 17:33
EA Sports FC is Gearing Up for Beta
All indications are that EA Sports FC 24 closed tests will start any moment now.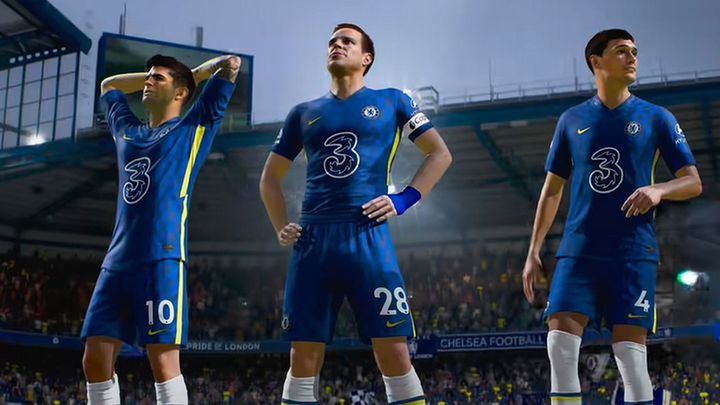 Interesting reports have surfaced online regarding EA Sports FC 24, the upcoming game from Electronic Arts that will replace the FIFA series. The information concerns the data volume of the closed beta.
On the Xbox Series X console, the closed beta "weighs" 41.57 GB.
On the Xbox One, on the other hand, it is 39.23 GB.
Such details suggest that the closed beta tests of EA Sports FC 24 will start any moment now. This leads to a conclusion that also the official announcement of the game must be imminent.
The source of this information is a reputable Twitter profile ALumia Italia.

Source: Twitter.
Recall that Electronic Arts' previous soccer game, i.e. FIFA 23 premiered on September 30, 2022. The title is available on PC, Xbox One, PlayStation 4, Nintendo Switch, Xbox Series S, Xbox Series X and PlayStation 5, and is the final installment of the series developed by EA. The company has decided to end its partnership with the FIFA organization and this year will launch a new soccer series called EA Sports FC.
FIFA 23 recorded the most successful launch in the history of the series, and within six months surpassed the total sales of the previous installment. In the first quarter of this year, revenue for the brand as a whole increased by 31% compared to the same period in 2022. So we wonder if dropping the FIFA brand will negatively affect the popularity of EA's soccer game.