News
video games
04 July 2023, 14:36
EA Sports Starts Unique Partnership With LaLiga; League Competition Changes Name
Spanish LaLiga authorities have officially announced a partnership with EA Sports. As part of the agreement, football's top division will be renamed LaLiga EA Sports. This is not the end of the revolution.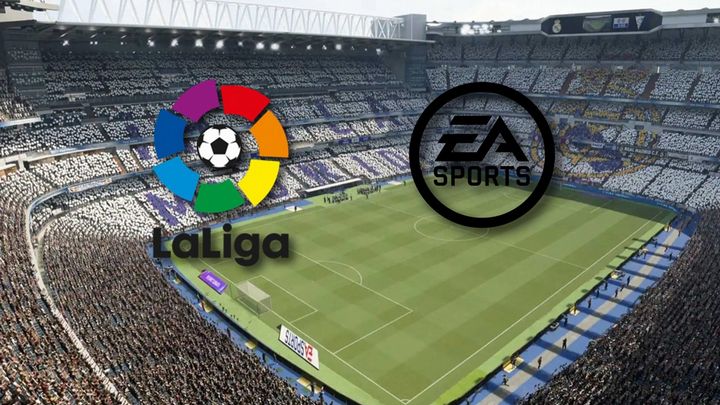 Source: LaLiga, Electronic Arts
i
Although after many years of cooperation, the paths of Electronic Arts and the Fédération Internationale De Football Association have diverged, the developer of the hit FIFA series does not intend to give up on the discipline. Proof of this is not only the recently announced new series of footbal games, called EA Sports FC, but also cooperation that the Canadian company has established with the Spanish LaLiga.
The effects of the deal can be seen (and heard) at first glance, because from now on the highest class of competition on the Iberian Peninsula will have a completely new logo and name (LaLiga EA Sports). The Segunda Division (second division), on the other hand, will be called LaLiga Hypermotion in honor of the technology EA uses to develop its sports games.
The new partnership also includes quite a few audiovisual innovations that are expected to "blur the lines between game and reality" and positively enhance the enjoyment of LaLiga's football games. During the opening gala of the new LaLiga season, EA Sports unveiled some of the innovations that will soon accompany us as we follow the games on TV. Among them we will find:
changed pre-match presentations of team lineups;
a new scoreboard;
new statistics, breakdowns and comparisons during the match;
heatmaps presented on the pitch;
new camera shots.
Below you can see the aforementioned innovations in action.
It remains to be hoped that Electronic Arts' even greater access to football data will have a positive impact on future EA Sports FC games.
At the time of writing this news, there is still not much information about the upcoming installment of footbal game from EA Sports. We should learn a little more during the game's official presentation, which is scheduled to take place later this month. Before it happens, however, we'll have to make do with EA's reports on EA Sports FC so far, which can be found here.