News
video games
27 September 2023, 15:38
El Paso, Elsewhere is a Must-Play Game for Max Payne Fans
The shooter El Paso, Elsewhere has debuted on the market. The work of Strange Scaffold should appeal to fans of the iconic Max Payne.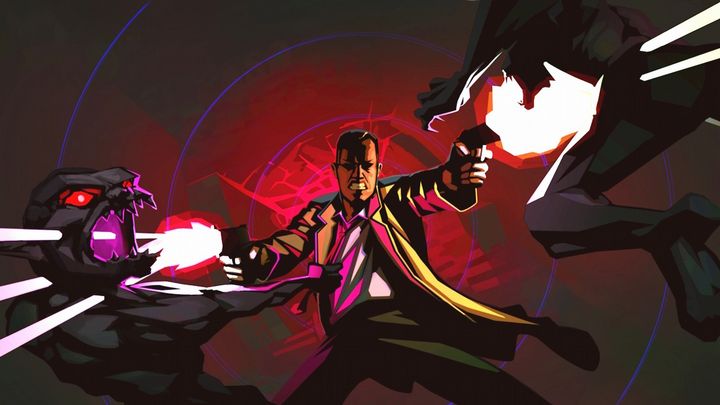 If any mention of Max Payne games brings tears of nostalgia to your eyes, perhaps you should check out the latest offering from Strange Scaffold - El Paso, Elsewhere,
The TPP shooter debuted yesterday on PC, Xbox Series X/S and Xbox One.
El Paso, Elsewhere - story and gameplay.
The action of the game takes place in the eponymous motel El Paso, located in Texas. Players take on the role of a hunter who brings help to the victims of Dracula. However, before the protagonist comes face to face with the vampire king, he will have to hunt down other terrifying creatures - beginning with werewolves and fallen angels. To do this, he will rely on an extensive arsenal.
It is worth mentioning that one of the key elements of El Paso, Elsewhere is the mechanic of slowing down time during combat, well known to all Max Payne fans.
In addition to the main story, the developers have prepared 46 side missions that focus on other characters. In order to discover them, we will have to look for clues that are scrupulously hidden in the environment.
El Paso, Elsewhere - reviews
The game by Strange Scaffold has met with a very positive reception. At the time of writing this text on OpenCritic El Paso, Elsewhere has an average rating of 83/100 (based on 11 reviews). The shooter is simultaneously recommended by 100% of journalists. The same is true on Metacritic, where the Pc version of the game enjoys a score of 81/100.
The pluses of the game, according to journalists, include, above all, the high quality gameplay and the tribute that the developers paid to Max Payne.
Apparently El Paso, Elsewhere has also won the hearts of gamers, who praise the game on Steam. Admittedly, for now the title has barely 69 reviews, but 98% of them are positive.
Here, too, the most common pluses are the successful references to the iconic series by Remedy.
El Paso, Elsewhere - minimum PC requirements
Unfortunately, the developers have not released the full system requirements of the game. We only know the minimum configuration needed to start playing.
Operating system: Windows 10 64-bit
Processor: Intel i5-11600K or equivalent
RAM: 4 GB
Graphics card: NVIDIA GeForce GTX 1080 or equivalent
DirectX: Version 11
Disk space: 3 GB of available space