News
video games
19 November 2023, 21:52
Half-Life Gets Big Update for 25th Anniversary [Update: Weekend Success]
Valve is lavishly celebrating Half-Life's 25th birthday. You can get the game for free on Steam and it received an update with new content and many improvements.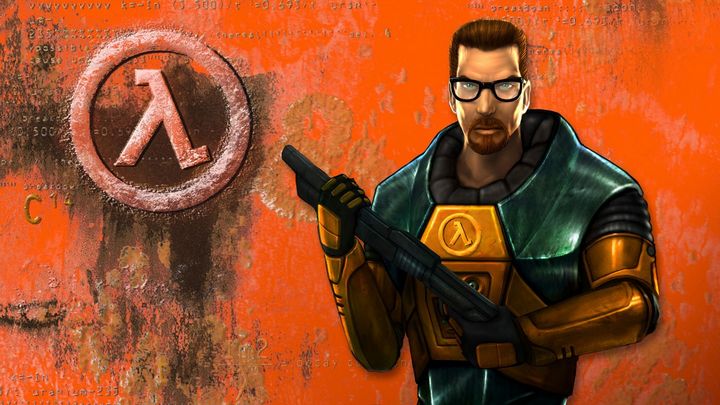 Update
This past weekend proved to be special for the original Half-Life. The giveaway and publication of a sizable patch resulted in a lot of interest on Steam. At the hottest moment, the game from Valve was simultaneously played by 33,471 people, which is an absolute record for this title. At the same time, of the 6,720 reviews issued in the last 30 days, as many as 95% are positive, which shows that despite being 25 years old, the iconic FPS still entertains players.
Original news (November 18)
Tomorrow, the iconic Half-Life will celebrate its 25th birthday. On this occasion, Valve has prepared something special for the players. Until the end of this weekend, you can get the game for free on Steam. It also received a major update, which offers many new features.
Uplink mini-campaign has been added, which was previously included with some hardware and in gaming magazines.
Devs implemented four new multiplayer maps and three additional, that were previously only available in 1999's Half-Life: Further Data.
The game received numerous technological improvements. It finally got full support for widescreen resolutions. It also added an option to disable texture smoothing and improved lighting. In addition, interface elements now properly scale to high resolutions.
Full gamepad support has been implemented.
Support for Steam Networking has been added, making it easier to find people willing to play in multiplayer.
The game has been fully adapted for play on Steam Deck.
The original intro and menus have been restored.
Ivan and Proto-Barney, characters from the first publicly released screenshots of the game, made their way into multiplayer as additional skins.
There were also numerous bug fixes.
Valve has also prepared a documentary lasting more than an hour, presenting the creation of the game, which you can watch above.
Finally, it's worth mentioning that at the same time a sale for all other installments of the brand along with DLC has been organized on Steam, so you can cheaply complete your collection.