News
guides
15 September 2023, 14:46
Is there Romance in Wandering Sword? Answered
In Wandering Sword, you will encounter many characters on your way. In this guide you will find out if it is possible to romance them.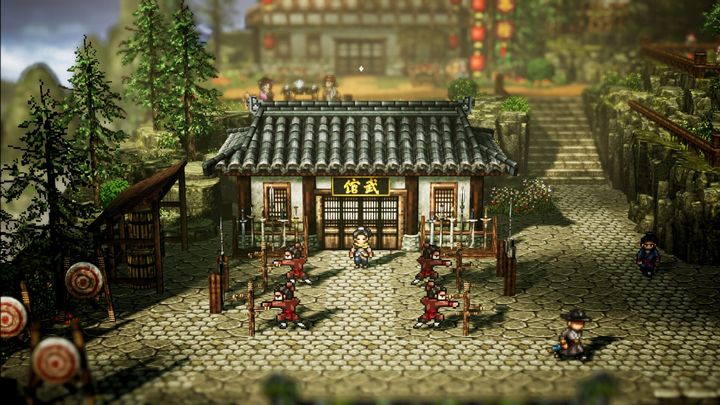 Source: Wandering Sword, developer: The Swordman Studio
i
Wandering Sword is a jRPG set in fantasy rendition of China with emphasis on the use of martial arts. During the game, you take on the role of a hero who miraculously survived an assassination attempt. After the event, he decided that he wanted to become the world's most powerful warrior. Over the course of the story, a variety of companions will be added to your team. Therefore, are there romances in the game? This is what you will find out in this guide.
Are there romances in Wandering Sword?
As befits an RPG, Wandering Sword offers the players romance options. Unfortunately, you will not be able to enter a closer relationship with all companions. This was confirmed by the title's publishers in an AMA session organized a few months ago on Reddit .
"For the romance, unfortunately you cannot romance all of them! [friends and allies]"
The sheer list of companions whom it is possible to romance remains unknown at this point. So it's unclear how much choice you have. In the aforementioned AMA, representatives of Spiral Up Games, however, emphasized another important element - it is not possible to enter a relationship with characters of the same gender as your character.
"There will be a romance storyline in the game!!! :) Unfortunately there wouldn't be any same sex relationship."
It is also worth noting that at the moment in Wandering Sword there is no choice of characters. We play with a male character as default decided by the game.
Those interested in the title are also invited to read our earlier news.