News
video games
01 September 2017, 13:11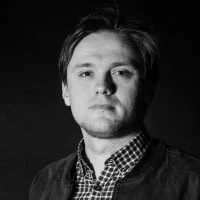 author: Matthias Pawlikowski
New Frostpunk gameplay - 15 minutes of snowy blizzard
The official trailers are not enough – here's 15 minutes of new gameplay straight from the chilly strategy game Frostpunk!
The recently revealed Frostpunk materials managed to chill us to the bone, even though they were quite short. But now we've got our hands on the game's demo, which shows off a bit more of the cool stuff.
The new game from the Polish team at 11bit studios, slated for release at the end of this year, is shaping up to be a difficult, complex strategy with a well-developed society management element. What awaits us are numerous tough choices, which will affect the people under our care and determine the fate of humanity.
Our footage shows the beginning of gameplay – we find a reactor, launch it, and take care of our people and our base. The game looks nice, but we can see FPS drops of animations. Optimization of the game is without a doubt something that 11 bit studios will deal with in the upcoming months.
Frostpunk, the new production from the devs behind This War of Mine, is to be a chilly strategy in which we build a settlement and ensure the safety of our people in an ice-bound world. Apart from the construction element, the game also emphasizes society management. The choices we make will have a real impact on both economy and gameplay. Further into the game, the players will get to know the reasons behind this new ice age and reveal some chilling mysteries.
Once you get to play the game, here's our quick guide on how to get through the first ten days with a solid setup in the frozen world of Frostpunk: