News
video games
06 April 2016, 12:16
Ricky Cambier, lead designer at Naughty Dog: "This is our last Uncharted"
During the Uncharted 4 hands-on event in Warsaw, Ricky Cambier, Naughty Dog's lead designer, confirmed that A Thief's End is definitely the last Uncharted game the studio is making.
Naughty Dog has been suggesting for a long time now that Uncharted 4: A Thief's End will be the last episode of Nathan Drake's story (although not necessarily the last installment in the series). Unitl now, however, we could only speculate whether the developer will say goodbye to the entire franchise along with its protagonist or not. Now, at Uncharted 4 presentation in Warsaw, Naugty Dog's lead designer, Ricky Cambier, told us that A Thief's End is definitely the last Uncharted game the studio will be making.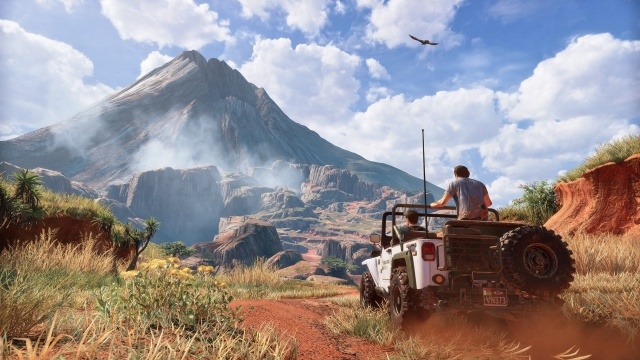 The Uncharted series has been under Naughty Dog's wings since the beginning of the last generation of consoles – now the developer is letting it go.
At the event held in Warsaw, Cambier, asked how the franchise will do without the charismatic adventurer in the leading role, said:
We've made it clear that this is our last Uncharted. If Sony wants to make it with another studio, they'll just have to take another interesting character, show a different angle.
Cambier confirmed that this really was the end of Naughty Dog's adventure with this popular action game series. Of course, handing down the video game IP to another studio would not be anything unusual. For instance, after Naughty Dog ceased to develop new games in the Crash Bandicoot series in 1999, the highly-acclaimed franchise was taken over by other companies. Also, there's the cult FPS franchise Halo, originally created by Bungi. When the studio parted ways with Microsoft, it was taken over by 343 Industries.
As you know, after multiple delays, Uncharted 4 will be out exclusively on PlayStation 4 on May 10, 2016. This time, however, the release date is 100% solid, as the game went gold, meaning that the work is finished. Recently, the developer showed off a long Uncharted 4 gameplay video. We got to play the very same level in Warsaw.