News
guides
06 November 2023, 01:07
Robocop Rogue City Auto 9 Upgrade Guide
In this guide you will learn how to upgrade Auto 9 in RoboCop Rogue City. We also described where to get Motherboards and OCP Chips.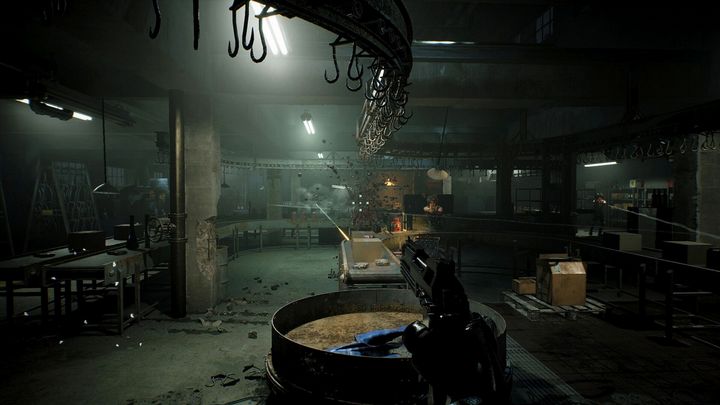 Source: RoboCop: Rogue City, developer: Teyon
i
RoboCop: Rogue City is a game in which we are given the opportunity to play as the titular RoboCop, perform tasks, solve puzzles, learn the story and, of course, fight enemies. In combat you can use various weapons, including the Auto 9 gun. In this guide, you will learn how to upgrade Auto 9 in RoboCop Rogue City.
Auto 9 upgrade guide in RoboCop Rogue City
Auto 9 is a special gun owned by RoboCop. After completing the story quest Soot's Final Encore we will receive the Auto 9 Motherboard, with which the gun can be upgraded. To do this, go to the Auto-9 tab. Then you will see OCP Chips on the left and Motherboard with Nodes in the middle..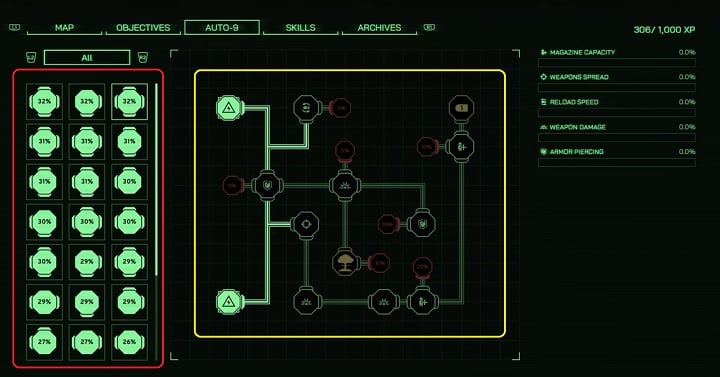 Upgrading Auto-9 in RoboCop Rogue City. OCP Chips are highlighted in red and Nodes in yellow.
To upgrade Auto 9, you need to select an OCP Chip and insert it into an empty Node that has been powered up. When doing so, you need to pay attention to the directions that the Chip has. They are marked in the form of small wings. Once applied, the energy will be distributed in the directions that the OCP Chip allows.
Each Chip has a percentage designation, which indicates the improvement of a given statistic by the value specified on it. When applying them, it is worth taking care not to distribute energy toward red nodes, which have penalties to stats.
OCP Chips and Motherboards in RoboCop Rogue City
Both Motherboards and OCP Chips can be obtained during the game. Fight your opponents, examine containers and complete tasks, upon completion of which you can receive them as rewards.
More information about Robocop Rogue City: