News
video games
05 September 2023, 13:47
STALKER 2 in Being Fine-tunned; Devs Aim for Quality Like in 2021 Gameplay
The creators of STALKER 2 have give an exhaustive interview, taking a look behind the somewhat troubling scenes of the creation of the ambitious game. There was also a big promise.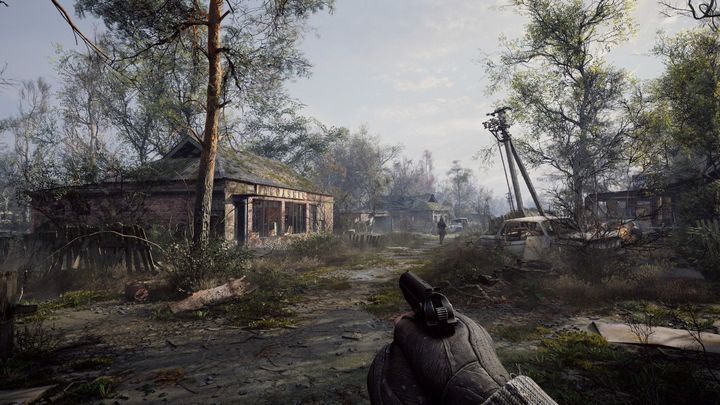 Quite recently, the news broke that the much-anticipated release of S.T.A.L.K.E.R. 2 has been delayed to the first quarter of 2024. The backstage of the case, the difficult process of creating a game in wartime realities and plans for the future was presented by a representatives of GSC Game World in an interview for IGN.
Development in difficult conditions
Maxim Yanchyi (chief programmer of S.T.A.L.K.E.R. 2) and Zakhar Bocharov (PR manager at GSC Game World) presented the difficulties involved in developing the game in the face of the war in Ukraine. Among other things, the developers mentioned the numerous anonymous threats, the constant sense of danger, and finally the numerous attacks from Russian hackers.
Despite the difficulties and delays, the team remains determined. While the core part of the game has already been completed, the developers will devote the remaining time to the final touches and polishing of the title. The studio's goal is to create a game that visually matches the popular gameplay trailer from mid-2021.
The team working on the game is confident that this vision is achievable, although the road to it will certainly not be easy:
"We are getting there, but there will certainly be bumps along the way," said Zakhar Bocharov
Studio representatives also make no secret of the fact that for many people working on the game it has grown to an almost symbolic status.:
"After the full-scale invasion of Ukraine began, work on S.T.A.L.K.E.R. 2 Heart of Chornobyl became more than project work, it became a national product for us, a national idea. (...) This is what we, programmers and artists, can do to support Ukraine in the world arena of game development, in the arena of entertainment, and to show the world that Ukraine has a lot of talent, a lot of professionals who can provide players with new experiences. The main idea is that every Ukrainian now does what they can to support Ukraine," said Maksym Yanchyi
Keeping in mind the unusual conditions under which the game is being developed, it remains to keep our fingers crossed that the team from GSC Game World will manage to get it right, and players will be able to receive a polished, high-level product.