News
video games
22 September 2023, 18:52
Starfield Drops to Fallout 76 Level on Steam; Comparison With Other Bethesda Games
It seems that Starfield's popularity does not go hand in hand with the game's ratings. After all, the title is one of the worst-rated games in Bethesda's catalog on Steam.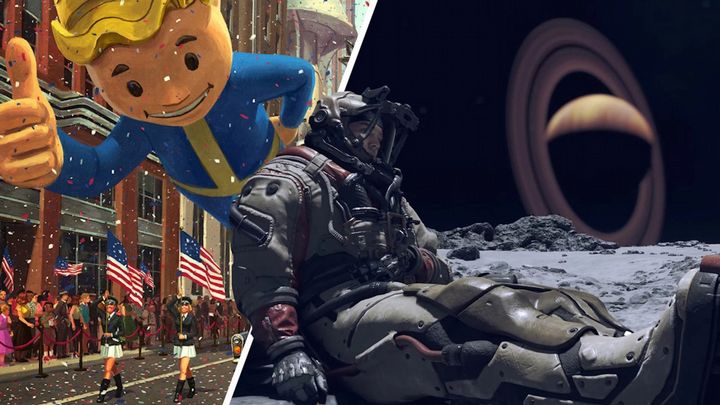 Source: Bethesda Softworks
i
Skyrim, Fallout 3, Oblivion - are just some of Bethesda's titles that over the years have garnered a slew of fans around the world. To this honorable group was also recently joined by Starfield, which within two weeks of its release managed to amass as many as 10 million players. With this result, it became the biggest debut in the company's history.
But did this impressive popularity translate into high ratings for the RPG? It turns out that not necessarily.
At the time of writing this text Starfield has a rating of 71.67% on Steam. This score places it slightly below Fallout 76, which maintains 71.75% positive reviews (via SteamDB).
Considering that the game, released in 2018, at one time faced harsh criticism due to numerous shortcomings and glitches, such a result for the space RPG is certainly nothing to be proud of.
And while compared to Fallout 76 the difference in ratings is minimal, against other games from Bethesda Starfield performs much worse. Currently Fallout 3 has a score of 78.52%, on the other hand Fallout 4 - 81,88%. On the other hand, doing much better on Steam are The Elder Scrolls III: Morrowind (93,14%), The Elder Scrolls IV: Oblivion (93,76%) i The Elder Scrolls V: Skyrim (93,88%).
Worse than Starfield on Valve's platform is doing only Fallout 4 VR, which can "boast" a rating of 60.92%.
Such a lukewarm reception for Starfield was affected by many different aspects. First of all, reservations are raised about poor optimization, too frequent loading screens and other technical shortcomings. Players also didn't like how the developers limited standalone space exploration, something that should be the strength of the game. According to the community, Bethesda also didn't do its best to polish, for example, the NPC animations, making them look as if they were dead inside.
Minor consolation
The space RPG is rehabilitating itself in part when it comes to the popularity charts. According to SteamDB's data, the title was played by as much as 330,723 users at once. This gives it the second position among Bethesda games present on Steam. The leader is Fallout 3, which 12 years ago was played by 472,962 concurrent players. The lowest place on the podium was taken by Skyrim with 287,411 players.