News
video games
27 September 2023, 13:17
Planets in Starfield Have Been Nerfed; Todd Howard Explains Why
According to the initial vision of Starfield's developers, planetary exploration in the game was to be much more challenging. Todd Howard revealed why this concept was abandoned.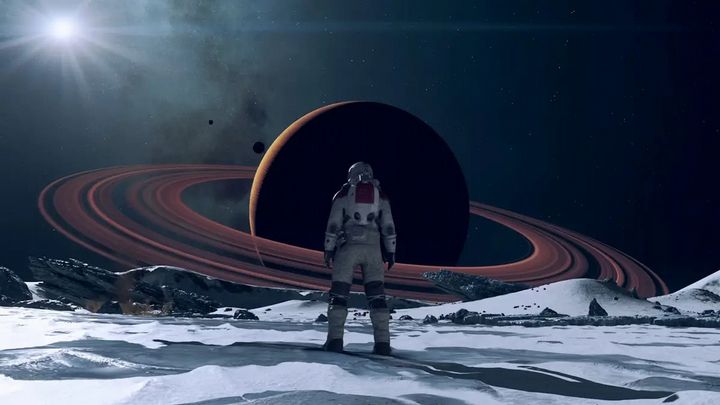 Source: Bethesda Softworks
i
You don't have to be an astronomer to know that each of the billions of planets in the Universe has its own characteristic conditions that would affect the human body to varying degrees if we were ever given the chance to set foot on them. In the case of Starfield, which also offers a sizable number of worlds to explore, exploration of celestial bodies, however, presents almost no problems.
Interestingly, in Bethesda's original plans, visiting each planet was to be a real challenge for the player. Studio head Todd Howard talked about the concept, which ultimately did not come to fruition, during theAIAS Game Maker's Notebook podcast (via PCGamesN):
"Environmental damage on planets works in such a way that your suit has immunities to certain types of atmospheric impacts or radiation. In the beginning, it was a more complicated system. In fact, it was very punishing," explained the developer.
Among other things, the developers' plans included the presence of special suits that our character would have to wear before visiting a particular planet. Howard mentioned that out of concern that all this mechanics would prove too complicated and cumbersome for the players, the influence of planets on their characters was deliberately "nerfed".. Instead, the developers decided to focus on other gameplay elements, such as weapons.
"In the end, we considered it too complicated a system, so we simply nerfed it. It's a matter of taste. Knowing that you are suffering is more annoying than the in-game effect itself," he added.
What Bethesda didn't do, however, inventive modders will most likely make up for. It is a matter of time when they will add modifications that make planetary exploration much more difficult. Official support for mods is announced for 2024.
Finally, let's recall that Starfield has received a recent update that improves the game's optimization, as well as fixes several glitches plaguing it.