News
video games
14 December 2022, 14:03
Subnautica Gets 800 Fixes and New Accessibility Options
Subnautica received update 2.0, which introduced numerous improvements and more than 800 bug fixes.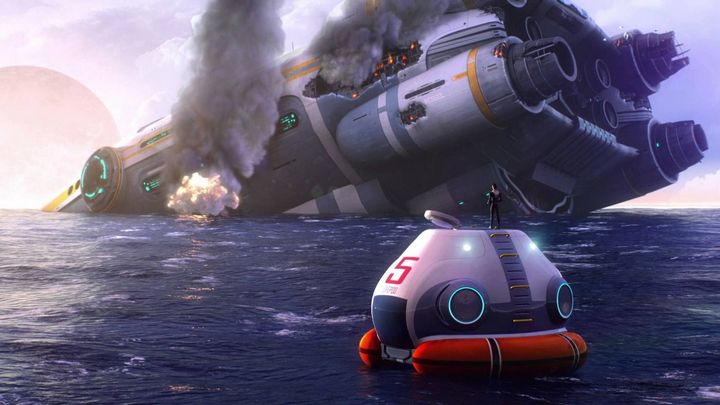 A new update for Subnautica, the sandbox survival game by Unknown Worlds, has been released. The update has been marked 2.0 and it brings many new features.
Subnautica and Subnautica: Below Zero are now running on a single, unified version of the engine, which has improved the performance and stability of the former, as well as will facilitate further development of both titles.
New features in Below Zero, such as additional elements for building bases or accessibility improvements, including pausing the action when using thea PDA or the option to turn off flashing lights, have been implemented into the basic version of Subnautica.
The devs added a feature to avoid trouble if our character gets stuck in a place we can't get out of normally.
More than 800 bugs have been fixed.
Devs improved the readability of the interface and introduced a number of features to facilitate gameplay (such as the ability to "pin" crafting recipes to the screen).
The above changes were implemented on all hardware platforms. On PC, the choppy land movement system has additionally been fixed, support for saving game states in the cloud has been added, as well as the option to set a frame rate limit. In addition, on Steam players can now roll back their version of the Subnautica to an earlier one, in case the 2.0 release messes up some mods. A slew of VR mode shortcomings have also been fixed.
Recall that Subnautica debuted in early access on PC in December 2014, and version 1.0 was released in January 2018, with the game also coming to Xbox One, PlayStation 4 and Nintendo Switch consoles.
Until recently, the game was available as part of Game Pass, but last month it was removed from the offer of this service.
Although it has been eight years since its release in early access, Subnautica still enjoys considerable popularity. At the hottest moment of last week, the game had nearly 4.5 thousand players on Steam. This is an impressive result when you consider that the project offers only single-player mode.