News
guides
08 March 2023, 10:01
The Finals - Settings for the Best Performance; Low FPS Tips
If you want to learn the best settings for The Finals, you are in a good place. We will also give you some tips on low FPS and good performance.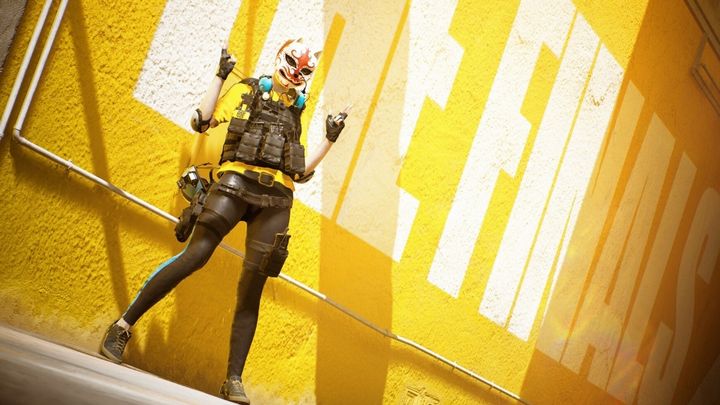 The Finals is the new multiplayer shooter. It has not yet been released, however, there is a playtest, which may interest you. Thousands of players are in the game right now. In this article we present the best settings. Balance your good visuals / performance ratio. We will also give you some tips how to deal with the low FPS problem.
The finals – Low FPS tips
Check if you have the latest drivers.
Close all unnecessary applications running in the background: Discord, browsers, shops (Epic, GOG etc.) and so on.
In the case of older PCs it may by worth to turn on DirectX 11 (see the bottom of this article – Advanced)
Use our settings.
The Finals – Best Settings
Display and Resolution
Window mode – Full screen;
Resolution – Pick the one which matches your screen. It should be proper by default, so you don't have to change anything;
V-Sync – Disabled;
NVIDIA Reflex Low Latency – ON;
Resolution Scaling method – AMD FSR 2;
AMD FSR Quality – Quality;
Graphics
Field of view – 110, field of view is very important for the competitive games. Lower it only in the case of really low FPS;
Motion Blur – Disabled;
Ray Tracing
NVIDIA RTX Global Illumination – Static;
Quality
Overall Quality Level – Custom
View Distance – High; it is also very important in competitive shooters. Lower it only in the case of low FPS.
If you want to max your FPS, set the rest settings to Low. If you want to balance FPS and good visuals, pick settings presented below:
Anti-Aliasing – High / Medium
Shadows – Medium
Post-Processing – Low
Texture – Low
Effects – Low
Foliage – Low
Shading – Low
Global Illumination Resolution – Low
Advanced
Graphics API – DirectX 12; in most cases it should be the best settings. If you have an older PC and see some kind of problems, you might want to check DirectX 11.