News
video games
28 July 2023, 13:28
author: Christian Pieniazek
Total War: Pharaoh Devs Unveil New Faction on Long Gameplay
Total War: Pharaoh has received a new long gameplay video. The video focuses on the Canaanite faction and its leaders.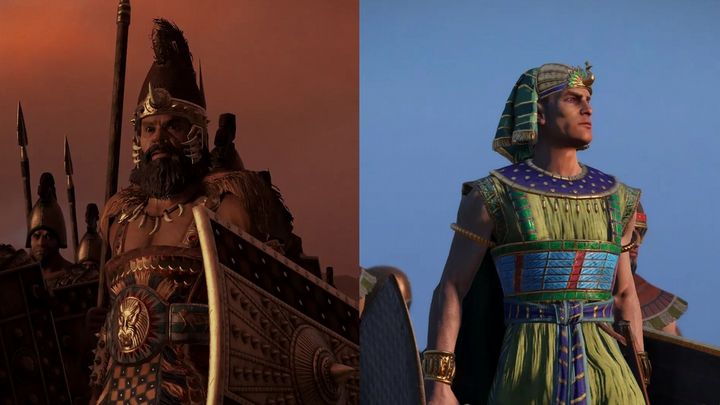 Source: Creative Assembly
i
Creative Assembly, devs of Total War: Pharaoh, has published a long gameplay from the game, in which it takes a close look at the Canaanite faction. In addition, the devs have shared a number of details on the differences that exist between its two leaders - Irsu and Bay.
The Canaanites come from the region of Canaan, destroyed by the wars of the larger empires - Hatti and Egypt.
The first leader of the Canaanites is the greedy Irsu. The collapse of society as a result of his actions is not a problem for him, so his appearance is often a sign of the approaching apocalypse.
The second Canaanite leader, or Bay, is the complete opposite of Irsu. This diplomat, fascinated by Egypt's upper class, seeks to expand his control and influence over society. His goal is not to gain power, but to use it for good by manipulating the puppet Pharaoh or even seizing the throne if circumstances permit.
Bay's style of gameplay is truly unique. He operates in the shadows, using influence, diplomatic relations and deception. He can erect unique buildings, as well as conspire with other factions or fill positions at court.
Irsu, on the other hand, is much more direct in his actions. His unique buildings, such as the Forced Labor Camp, significantly increase the rate of production and the growth of the labor force, but do not positively affect the happiness of the population.
The armies of the two leaders are distinctly different. While Bay's armies specialize in organizing ambushes, are difficult to detect and can immobilize most of the defensive and offensive capabilities of enemy armies, Irsu's armies are composed primarily of heavily armored units.
Total War: Pharaoh is heading for PC and is expected to debut later this year.