News
other
17 March 2022, 14:10
War in Ukraine - Developers and Gaming Organizations React [UPDATED]
This morning Russian troops attacked Ukrainian territory, starting a war. This shocking situation has caused an avalanche of comments and opinions - also in the gaming community.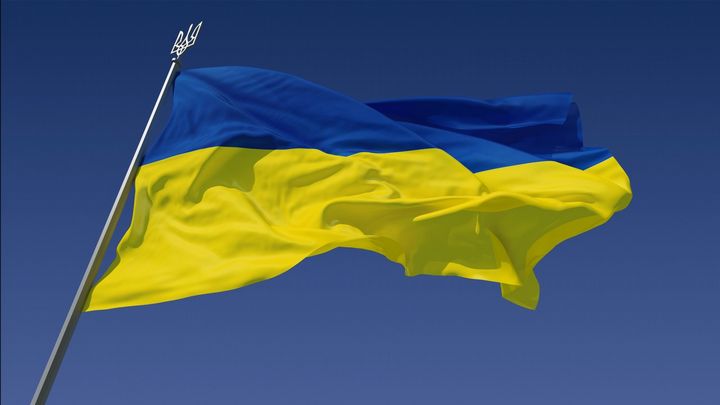 Update: March 16
Embracer Group (THQ, Gearbox, among others) announced the transfer of another large amount of money for humanitarian aid to Ukraine. This time it is 5 million dollars.
On this occasion, it was assured that the company is currently engaged in ensuring the safety of its employees in conflict areas.
"By the end of 2021 we engaged approximately 250 people in Ukraine, 1,000 in Russia, and 250 in Belarus. We have been working hard to support the relocation and safety of many of our employees and family members who are willing to leave. However, by no means is everyone out of danger yet. I believe that humanitarian aid is one of the best investments we can make in the given situation.[...]
We now estimate that we will dedicate at least USD 5 million into humanitarian aid across the group during the quarter ending March 31, which will equally lower our Operational Ebit in the period. In addition, many of our employees are contributing further funds and resources to humanitarian aid."
A few weeks earlier, the company decided to make a $1 million donation.
The creators of the STALKER series - GSC Game World - announced that players in Russia will not be able to purchase STALKER 2 once it is released on the market. Only those who have preordered the digital edition so far will receive the game.
Earlier this weekend, the game symbolically changed subtitle from Heart of Chernobyl (Russian transliteration) to Heart of Chornobyl (Ukrainian spelling).
For now, work on STALKER 2 remains suspended, for obvious reasons.
Update: March 10-11
Sony and Nintendo have followed in Microsoft's footsteps and also announced withdrawal from the Russian market due to the war in Ukraine. Thus, sales of consoles and all other products have been suspended in the country.
In addition, Sony donated $2 million to the United Nations High Commissioner for Refugees (UNCHR) and Save the Children.
Bungie, the studio responsible for, among others. Destiny 2, informed about the withdrawal of its flagship game from distribution in Russia and Belarus. Players who already own the game will not be able to purchase any new content for it.
Additionally, the developers announced the results of the Game2Give campaign conducted last month - their initiative raised $120,000 to help Ukraine.
Moreover, a new emblem has appeared in Destiny 2, which can be worn as a gesture of solidarity with Ukraine. It has Ukrainian colors, the emblem of Ukraine and sunflowers, which are the symbol of the country.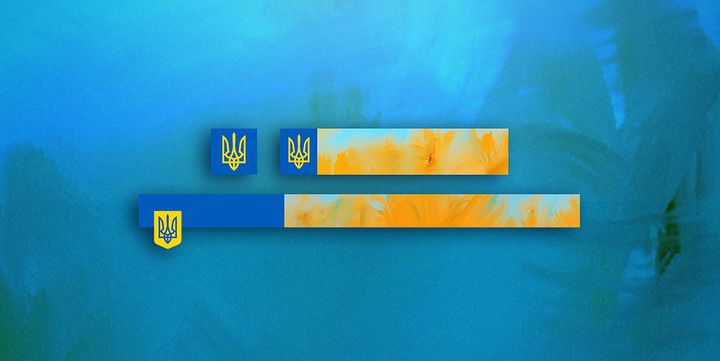 Source: Bungie.
Update: March 9
Japanese game developer and publisher Koei Tecmo is another company that has contributed to humanitarian aid for Ukraine. The developer will donate 500 thousand dollars to the United Nations High Commissioner for Refugees (an office under the UN).
Two more development studios are withdrawing sales of their games in Russia and Belarus. These are Polish CI Games (responsible for the Sniper: Ghost Warrior series) and Finnish Supercell, known for its hit mobile games (Brawl Stars, Clash of Clans). Supercell additionally donated one million euro to the United Nations refugee agency.
Update: March 8
Koch Media Group has also offered assistance to victims of war. The company reported that it has donated $500,000 to selected charities. The same amount will be added to the donations collected by its employees.
Another company associated with the gaming industry that has complied with sanctions imposed on Russia is Twitch. The website has stopped payments to Russian streamers. At this point, content creators from the country have a very difficult task when it comes to monetizing their content, also due to the sanctions that have affected online banking.
itch.io launched a special action called Bundle for Ukraine. You can purchase a package of several hundred games; the only condition is to support the collection aimed at helping victims of the war. You can read more in our news.
Update: March 5-7
The past weekend brought a lot of declarations from many gaming companies regarding the ongoing aggression of Russian troops in Ukraine.
Last Friday we learned about the withdrawal of its products from the Russian market by Microsoft and Electronic Arts. Already a few days earlier EA decided to to remove Russian teams from FIFA 22 and NHL 22, among others
Amazon Games has decided to to suspend work on the Russian language version of the MMORPG New World.
On the same day charity action was announced Riot Games, which will donate the entire income from all battle pass sales for all its games to organizations that help victims of the war.
In addition, regardless of the amount raised, Riot games will donate $1 million to three organizations supporting our neighbors: International Medical Corps, Medecins Sans Frontieres, and the Polish Red Cross.
Also on Friday, financial support for those affected by the Russian aggression was announced by Sega.
In turn, on Saturday we learned about the fact that boycott of the Russian market by four big players on the gaming market: Epic Games, Rockstar Games/Take Two, Activision Blizzard and Nvidia.
Each company simultaneously donated sizable sums to support Ukraine.
Update: March 4
Yesterday we found out that two Polish studios - CD Projekt RED and Bloober Team - are suspending the sale of their games in Russia and Belarus. This means that users will be unable to purchase The Witcher 3, Cyberpunk 2077 or The Medium in those countries. This includes both digital sales and boxed versions of the games.
We did not have to wait long for the reaction from the Russian side - after the announcement was made, the games of Polish developers fell victim to review bombing.
There is also more positive news. Another major game publisher that has decided to support victims of the war in Ukraine is Pokemon Company.
The company announced that it would donate $200,000 to the non-profit organization Global Giving.
Although in theory, Russian players can use Steam, in practice, this access is very difficult. All due to sanctions imposed on the local banking system, resulting in the inability to sell or buy anything on Valve's platform.
Update: March 3
Developers of the popular Unity engine have donated $623 thousand to support victims of the war. As part of the aid, the developers also announced the Ukraine Mega Bundle with visual materials - the proceeds from its purchase will be donated to charities.
In addition, all proceeds from the sale of "assets" of Ukrainian companies will also be donated to help people of the country.
The list of organizations that exclude Russian teams from esports competitions is also growing. BLAST Premier was joined by ESL, the organizer of major tournaments for such games as CS:GO or Dota 2.
In a statement from the company we read that teams with "ties to the Russian government" will be banned (primarily Virtus.pro and Gambit Esports). Players from these teams will be unable to compete in the upcoming ESL Pro League tournament unless they resign from representing their teams and country.
"We realize that the players are not complicit in this situation, and we do not believe it is in the spirit of esports to penalize individual players. Virtus.pro and Gambit players can therefore compete under a neutral name without representing their country, organization or team sponsors on clothing or otherwise."
ESL has also decided to suspend all local competitions in the CIS (Commonwealth of Independent States) region.
Update: March 2
More and more devteams from around the world are joining the action to help the victims of the war in Ukraine. Ubisoft announced that it will donate 200 thousand euro to the Ukrainian Red Cross, as well as the Save The Children Foundation.
The amount of 1 million dollars for Ukraine was donated by the Embracer group, which includes studios such as THQ and Gearbox.
The money will be donated to the International Red Cross or the SOS Children's Villages Association, among others.
Unfortunately, some of the creators who have publicly declared their support for Ukraine face review bombing of their productions. An example is Space Engineers, whose creators encouraged people to donate to the Red Cross. The game received a ton of negative reviews from Russian and Chinese accounts on Steam.
A similar situation was seen a few days ago with This War of Mine, after 11 bit studios announced a fundraiser to help victims of war.
Fortunately, the actions of Russian and Chinese trolls do not yield any serious long-term results.
Update: March 1
SCS Games will be supporting victims of the war in Ukraine by donating all proceeds from the latest DLC for Euro Truck Simulator 2 and American Truck Simulator, which were prepared specifically to help - the Ukrainian Paint Jobs Pack.
In the statement on the official website of the company we read that the developers have donated an additional 20 thousand euros to various charities working to help the victims of Russian aggression.
In turn, the fundraiser initiated by 11 bit studios is going very well - through social media the developer informed the sales of This War of Mine since the beginning of the campaign, have brought PLN 3 million (around $700 thousand).
Following the example of some sports federations, the esports organization BLAST Premier, responsible for the implementation of many CS:GO tournaments, has announced that until further notice it excludes all Russian teams from the tournament.
The statement reads:
"Due to the ongoing conflict in Ukraine, no Russian teams will receive an invitation to BLAST tournaments in the near future.
Our CIS [Commonwealth of Independent States - ed. note] qualifier has now also been cancelled.
We apologize to all fans and players from this region, but we do not feel it is appropriate to host this tournament at this time [...]."
This means that teams such as Gambit Esports, Virtus.Pro, forZe and Spirit, among others, will not play in the upcoming BLAST tournaments.
Update: February 28
Wargaming Studio Kiev announced about the donation of 30 million hryvnias (approx. $1 million) to the Ukrainian Red Cross. The money is to help Ukrainian hospitals, doctors and citizens who suffered during the Russian invasion.
Symbolic support for Ukraine is shown not only by developers, but also by players. An example is the action of Final Fantasy XIV players, who gather in large groups, wearing outfits in the colors of the Ukrainian flag as a gesture of solidarity.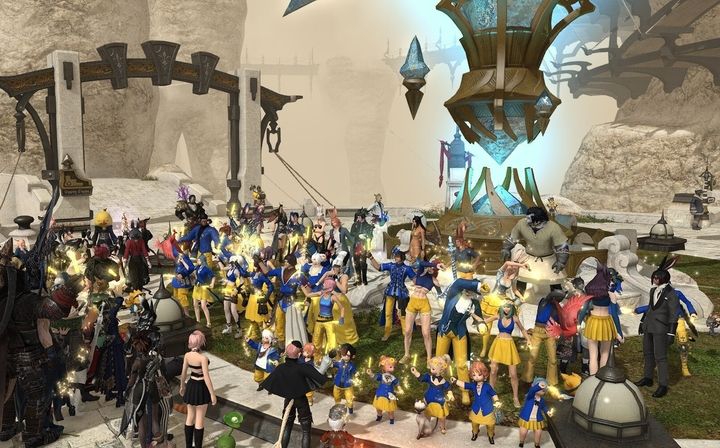 Source: https://twitter.com/shitaiberi/status/1497688408923291653
While most Russian esports organizations have not issued statements on Putin's invasion, there are some exceptions. Team Spirit published a text on its social media profiles that "opposes war and violence." A more subdued and "safe" message was received from Gambit Esports, in which we read:
"[...] We call for one thing - let's stay human and support each other in these tough times. Let's not mix politics with esports, but let's have mutual respect and support for each other."
Over the past few days, a number of developers from around the world have joined in supporting victims of the war in Ukraine.
More studios are also offering jobs in the form of paid internships for developers from Ukraine border fleeing the war. These include Artificer or the previously mentioned Rage Quit Games, which announced that during the opening hours of its office any refugee in need will find access to the Internet or food and drinks.
On the other hand, Wargaming (creators of World of Tanks) has fired its creative director in connection with a Facebook post about the war. Sergei Burkatovsky supported the actions of Vladimir Putin and Russia, as well as the Donetsk and Luhansk republics.
According to the announcement of Wargaming.net:
"Sergey is an employee of the company and expressed his personal opinion, which categorically does not coincide with the position of the company. All our efforts are now focused on helping our more than 550 colleagues in Kiev and their families.
Sergei's opinion is in complete contradiction with the company's position. He is no longer an employee of Wargaming."
Part of the Russian gamedev community is also speaking out on the aggression initiated by Putin. Developers from Ice-Pick Lodge have issued a statement , in which they sympathize with the victims of war and strongly oppose the government's actions.
Update: February 25
In response to the tragic events in Ukraine, Polish studio Bloober Team decided to organize paid scholarships for Ukrainian developers who emigrate to Poland because of the war.
The developers intend to help willing Ukrainian trainees with the formalities and with the issue of finding housing.
Czech studio Amanita Design in turn announced that the income from its games from next week will be donated to a charity organization helping victims of the war.
The team thanked 11 bit studios, which, as they admit, inspired them to organize a similar action.
Other local studios have decided to take the same step - The Farm 51 and Crunching Koalas. These developers have also been inspired to take action by the devs of This War of Mine.
CD Projekt RED announced that as part of their support for Ukraine they will donate one million PLN to the Polish Humanitarian Action.
The team announced that the recent events "shocked and appalled them". The developers also encouraged people to help in every possible form, ending the post with the words: "together we can make a difference".
Game developers of KeeperRL also decided to help - everyone who donates at least 20 dollars to Ukrainian charities will receive a free copy of theit game.
In addition, this afternoon brought the first announcement from 4A Games. The Ukrainian developers apologized to fans for not contacting them earlier; the team informed that they had to take care of their own and their loved ones' safety first.
The developers also encouraged people to support the Ukrainian army through monetary contributions.
Tonight 11 bit studios announced that within 24 hours of the announcement, the campaign to donate proceeds from the sale of This War of Mine to help victims of the war in Ukraine had already raised $160,000.
Update: February 24 #2
More devteams have made announcements referring to the war in Ukraine.
Swedish game developer and publisher Raw Fury Games expresses solidarity with the victims of the Russian invasion via social media and encourages donations to the Ukrainian Red Cross.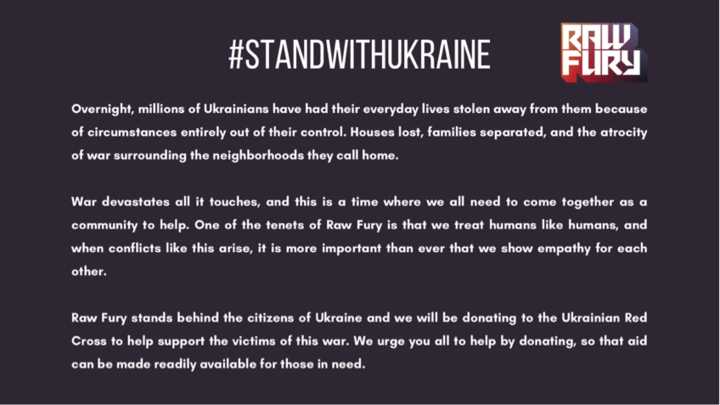 Source: https://twitter.com/RawFury/status/1496976862551158789
Ukrainian studio Game-Labs reported, that due to the military situation they are forced to stop further work on their newest game, This Land is My Land, for an indefinite period of time.
"As you can imagine, the war initiated by Russia in our country has affected every member of our team, which is why we have decided to pause game development until further notice immediately.
Russia started a war against the Ukrainian people and democracy; all our cities were bombed. As a result every team member is unsafe and looking for opportunities to save their families.
We stay strong, but we can't work right now."
Polish team at 11 bit studios, responsible for the creation of This War of Mine, decided to donate the proceeds from the sale of the game to the Ukrainian Red Cross to help the victims of Russian aggression.
The developers felt that as developers of such a popular anti-war game, they had an obligation to do more than express verbal support.
By purchasing This War of Mine along with the DLC, you will be able to show your help.
"Statement from 11 bit studios:
Today the Russian army attacked our neighbors - free Ukraine. As a Polish studio and creators of the globally acclaimed anti-war game This War of Mine, which speaks of the suffering and misery of civilians affected by war, we would like to issue a statement and oppose Russian aggression. However, words would be empty without meaningful action in a situation where time is of the essence. Therefore, from now on, for the next seven days, all proceeds from This War of Mine - of all versions of the game and DLCs in all digital stores on all platforms, will be donated to a special fund. In a week's time, the money will go to the Ukrainian Red Cross as direct support for victims of the war in Ukraine.
Let this message resonate with everything you know about this war and how war kills people, destroys lives and homes. Let us - gamers and developers standing together - do everything we can to support the victims of the war in Ukraine.
Sincerely,
all 11 bit studios team members
#FuckTheWar
#Ukraine"
Update: February 24 #1:
Developers from Vostok Games announced via Twitter, that they will currently be working remotely and monitoring the situation on a daily basis. At this point, all team members are safe.
The official position was issued by GSC Game World, the studio responsible for S.T.A.L.K.E.R. 2.
In a heartbreaking message, the developers have appealed to the gaming community not to remain passive in the face of current events and to help in any way they can.
"As of today, the Russian Federation has officially declared war on Ukraine. Our country woke up with the sounds of explosions and weapons fire, but is ready to defend its freedom and independence, for it remains strong and ready for anything. The future is unknown, but we hope for the best, are ever sure of our Armed Forces and our belief in Ukraine.
We thus address all of our colleagues in the gaming industry — players, bloggers or anyone who sees this post in their newsfeed: share this, do not stand aside and help those in need."
The developers also shared the account number through which you can financially support the Ukrainian Armed Forces.
Original text:
This morning, Russia launched an attack on Ukraine, shocking the world. Media outlets around the globe are covering these terrifying events and expressions of support for the Ukrainian people are coming from everywhere.
The video game industry is also not indifferent to the war. Since this morning, the web has been filled with statements and comments from developers and people connected with gamedev and esports.
The video game world reacts to the war
In these dramatic moments, it is impossible not to think about Ukrainian developers who find themselves in a very dangerous situation. Since the morning, many messages have been coming from Ukraine, including those from developers and people associated with gaming in its broadest sense.
Developer Comments
A strong comment regarding the Russian aggression on Ukraine was made by the Ukrainian studio Frogwares (creators of, among others. Sherlock Holmes: Chapter One or The Sinking City):
On the social media of studio Vostok Games (creators of Survarium and Fear The Wolves) made a telling post with a Ukrainian flag flying to show support for their country.
So far, the public has not heard any comments from one of the most popular Ukrainian studios - 4A Games (the Metro series).
From an announcement made by Saber Interactive (the owners of 4A) to axios.com a few days before the Russian invasion, we learn that the 4A team remained in Kiev at that moment with "full support for them and their families". The developers assured at the time that they were monitoring the situation.
While this is a completely secondary thing at this point in the face of human tragedy, it is out of journalistic duty to mention that the ongoing war will certainly affect the release cycle and announced game releases may change.
Reactions from the world of esports
A dramatic announcement was made by Ukraine's largest esports organization - Natus Vincere, asking at the same time for fundraising for the victims.
A dramatic Twitter post came from Natus Vincere's CS:GO player Oleksandr "s1mple" Kostyliev.
"I beg you, please stop. I can't take it anymore, we all need peace."
Esports player added that at the moment of writing these words, his hometown is under fire by Russian troops. Natus Vincere players are currently safe and are in Katowice, Poland for the Intel Extreme Masters tournament.
Words of support for Ukraine are also coming from many esports organizations. Solidarity has been expressed by teams such as Anonymo Esports, Izako Boars, Fnatic, Astralis or G2 Esports.
Our thoughts are with our Ukrainian friends in these dramatic moments.