Medieval II: Total War - Kingdoms - Roar of Conquest v.4.0 - Game mod - Download
The file Roar of Conquest v.4.0 is a modification for Medieval II: Total War - Kingdoms, a(n) strategy game. Download for free.
file typeGame mod
file size2962.2 MB
downloads1551
(last 7 days)13
last updateSunday, August 1, 2021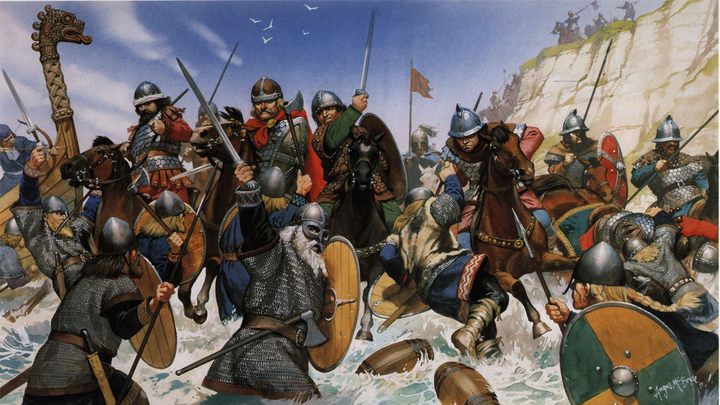 Roar of Conquest is a mod for  Medieval II: Total War - Kingdoms, created by Lord_Vinciullo. If you have problems or comments visit the project's Discord.
Description (in author's own words):
Roar of Conquest is a large-scale overhaul for SS 6.4, aimed at polishing units and the campaign for better armies and more balanced factions.
This mod was actually born from frustration on my part on the performance of pikes in Stainless Steel 6.4. What started out as a minor tweek to a couple of units in the mod turned into a hobby, one which has now continued for a couple of years as a overhaul for units and factions that I felt under-performed. The goal of my efforts was to create a campaign with larger, more professional armies and to see the rise of factions which before never became powerful empires capable of challenging the player. I hope those of you who try it out will find my work enjoyable and worth the download. Enough with the word play; onto the action!
Attention! This is an "old" version of the mod, which ended it's development at version 4.0. After the author has continued development in a new branch called Roar of Conquest: Late Middle Ages. It's richer in features, we kept the Roar of Conquest 4.0 avaible for download because it allows you to start the campaign in 1220, while Roar of Conquest: Late Middle Ages starts in 1330.
Instructions:
This mod is a stand-alone release, which means that you do not need to have Stainless Steel 6.4 installed in order for this mod to work.
Please note that if you have previously installed Roar of Conquest 1.5, this file will serve as a replacement; it will not update version 1.5 of Roar of Conquest. My recommendation would be to delete version 1.5 before installing version 2.0, if for no other reason than to save disk space on your computer.
Installation Guide
1) After downloading Roar of Conquest, unzip the folder.
2) When you have unzipped the folder, find the location of your mod folder in Medieval II Total War on your computer. It should look something like this: C:\Program Files (x86)\Steam\steamapps\common\Medieval II Total War\mods
3) Drag the Roar of Conquest folder into the mod location in Medieval II. Once you're done, the file location should look like this: C:\Program Files (x86)\Steam\steamapps\common\Medieval II Total War\mods\Roar of Conquest 2.0
4) When you open Roar of Conquest 2.0 in it's location, you will find a shortcut already up and ready to use! Just drag it out onto your desktop and it will launch the game, provided you have done the following:
Go into you Medieval II folder, C:\Program Files (x86)\Steam\steamapps\common\Medieval II Total War, and scroll down until you find a file marked medieval2 and listed as the file type application.
Right click on it and select the option "create copy", then paste the copy in the same location.
Right click on the copy to rename it, and type in the new name kingdoms.
Viola, the mod will now work! For a more visual presentation on how to do this, watch this video here starting at the 6:00 minute mark: Youtube.com. While this video is talking about a different mod, his guide for making it work applies to all mods for Medieval II Kingdoms, not just the one he refers to in the video.
Included in this upload is the map reset batch file that was previously it's own download, so you will not have to do separate downloads. If your campaign does not seem to be loading properly, try running this batch file first and see if it fixes the problem.
I have also included a Large Address Aware app in this download, along with a text file, title 'LAA', instructing you how to use it. Basically, the file allows your game to use more memory than the original Medieval II engine allowed, which prevents your game from crashing because your campaign or battle exceeds the hardcoded memory limitations of the original game.
And now you are done! I hope you enjoy the game and that you will find this download easier than the previous installation.
Last update: Sunday, August 1, 2021
Genre: Strategy
File size: 2962.2 MB
see more
Popular files for Medieval II: Total War - Kingdoms