Essays
04 November 2020, 19:51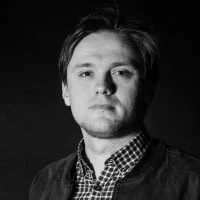 author: Matthias Pawlikowski
11 Things Done Faster than Cyberpunk 2077
Cyberpunk 2077 has been delayed – again! It made us wonder about how long this game has been in development, and we started to compare it to... anything that came to our minds, actually.
I remember that the trailer caused an earthquake – everyone praised both the idea and the execution (as well as collaboration Archive, signifying CDPR's strong emphasis on the game's culturally relevant soundtrack). In the meantime, I've moved five times, quit smoking four times, changed my job twice – once abroad. And then I started working at Gamepressure, and actually managed to get promoted four times. Nine years ago, I was a completely different, much sadder person.
Cyberpunk 2077 was announced on May 30, 2012, though there were rumors about it back in 2011. The actual didn't go full steam until the completion of The Witcher 3 development in 2016. Nevertheless, there are those who have been waiting for Cyberpunk for almost nine years now. NINE YEARS. I don't know if you realize, but humanity managed to survive seven ends of the earth in the meantime.
And although we should have already been playing the game (two times over), we're certain that this time around... Yeah, right.
A frame from the first Cyberpunk 2077 trailer, dated January 10, 2013
I'm going to stick to this chain of thought and have some fun, because fun is about the last thing that this absurd year of 2020 has not yet deprived me of. In this tongue-in-cheek article, we're gonna look at some of the things that have been completed, created, or built quicker than Cyberpunk 2077. God allegedly created the entire planet in six days (probably crunching a little) and thus set an unattainable record here, but there are a few things in this world that, despite their incredible complexity, have been created faster than the game.
Let's get one thing straight, though: we do not mean to diminish the magnitude of work and achievements of the Warsaw studio. We have the utmost respect for their work, and we've previously voiced our solidarity with the developers. The aim of this article is purely entertainment; we're not trying to discredit them – quite the opposite, since in this text we will compare CD Projekt RED, for example, to...