Essays
10 November 2023, 05:37
2023 Game Awards Nominee Predictions
This month the nominees for the annual Game Awards will be announced. There are plenty of categories, and many games are vying for nominations. Here are some of our predictions.
The annual Game Awards are scheduled to take place this December, and the nominees will be announced on November 13th. With so many great games out this year, it's hard to predict what will earn a nomination. There have been so many huge games this year, Starfield, Diablo IV, Remnant 2, Alan Wake 2, Super Mario Bros. Wonder, and Marvel's Spider-Man 2 just to name a handful. Fans and critics seem to agree that The Legend of Zelda: Tears of the Kingdom and Baldur's Gate 3 have secured themselves a Game of the Year nomination this year. Nearly every category will be tough competition though.
So here is a list of potential nominees. The factors that went into these predictions include my own experiences as well as general reception from the public and past nominations. Of course, I haven't had the opportunity to try every game on this list, but between fellow writers on Gamepressure and keeping up with the biggest developments in the gaming space, these predictions should have solid insight.
But keep in mind that this list is far from comprehensive, and it doesn't include absolutely every category that will be awarded. There is bound to be something that got forgotten or left out, so feel free to leave a comment with what you think got snubbed!
Game of the Year
(Check out Gamepressure's reviews of these games!)
Perhaps the most contentious award will be for Game of the Year. Many fans will likely believe their favorite game deserves a spot. From my perspective, there is no question that Tears of the Kingdom and Baldur's Gate 3 will be nominated and that one of these two will go on to win the award. I am fairly confident my other four nominees will also earn a spot as well.
Tears of the Kingdom won last year for the most anticipated game, and it did not disappoint. It is also the sequel to Breath of the Wild, a previous Game of the Year winner. If not for Baldur's Gate 3, Tears of the Kingdom would feel like the safest bet. Any other year, the incredible entries of Resident Evil 4 or Alan Wake 2 could have been an easy choice, but this year it really is an uphill battle for any game to compete with Tears of the Kingdom's unending freedom to explore and create.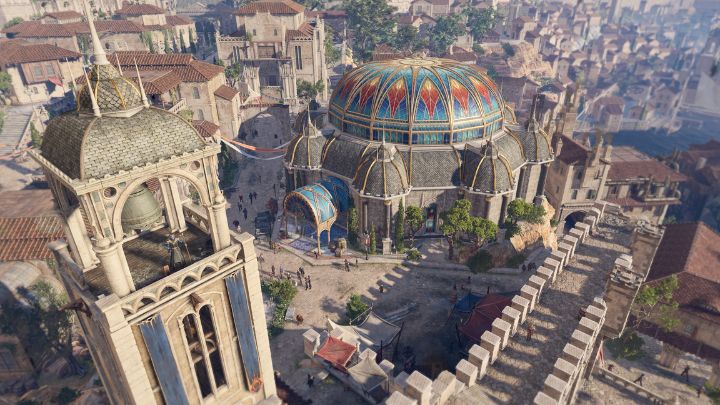 Baldur's Gate 3, Larian Studios, 2023
Baldur's Gate 3 left quite an impact when the full game launched after several years of early access on Steam. Fans and critics alike have been blown away by the incredible amount of options, as well as the captivating narrative at the center of it all. For its sheer amount of replayability alone, Baldur's Gate 3 should earn developer Larian Studios a spot on this nominee list. There are not many games that could reasonably compete with Tears of the Kingdom, but Baldur's Gate 3 could be the one to steal the crown.
Bethesda's Starfield could also find itself nominated for Game of the Year. While the highly anticipated title has ultimately arrived to mixed reviews overall, it is still an impressive achievement in game development. Remedy's Alan Wake 2 finally launched this year, thirteen long years after the original Alan Wake. The compelling story that Alan Wake 2 tells through its survival horror gameplay and mind-bending visual effects paid off with fans and critics alike and should easily earn the game a nomination.
Earlier this year, Capcom delivered possibly one of the best remakes of all time with Resident Evil 4. After revolutionizing survival horror back in 2008, Resident Evil 4 has done it again in 2023. Meanwhile, more recently, Marvel's Spider-Man 2 has been a huge success, combining cinematic action with a gripping narrative in all the best ways. Fans and critics agree that this sequel builds upon the original, and since that original was nominated back in 2018, it only makes sense that this would earn itself a spot as well.
A few games that may just barely miss out on a nomination include Super Mario Bros. Wonder, Diablo IV, the Dead Space remake, Hi-Fi Rush, Final Fantasy XVI, and a handful of indie games I'll talk about in a moment. With a shortlist like this, it only shows how monumental the competition is this year. It would not be surprising to see one of these games nominated this year, but the question of what it would replace from those six is not one I'm prepared to answer.
Usually, there is at least one indie game nominated in this category. Independent games have also been having a stellar year, so there are a plethora of options like Sea of Stars, Cocoon, or Dave the Diver that could easily represent indie developers for Game of the Year. For more on independent games though, here's my breakdown of that category.
Best Independent Game
Cocoon
Dave the Diver
Dredge
Viewfinder
Sea of Stars
Jusant
This is a fascinating category. There are six great games here, and there's really no telling which game will take home the award. Each game is vastly different and brings unique styles and concepts to the table. Each is worth talking about individually.
Geometric Interactive's Cocoon has received stellar reviews and is the highest-rated independent game on Metacritic this year. The world-jumping 3D puzzle-platformer caught my eye at Summer Game Fest this year, and I spent months waiting for it to launch. Now that it is finally here, the rest of the world is seeing what I saw in the unique visuals and excellent gameplay, so it would be no surprise to see Cocoon take the award here.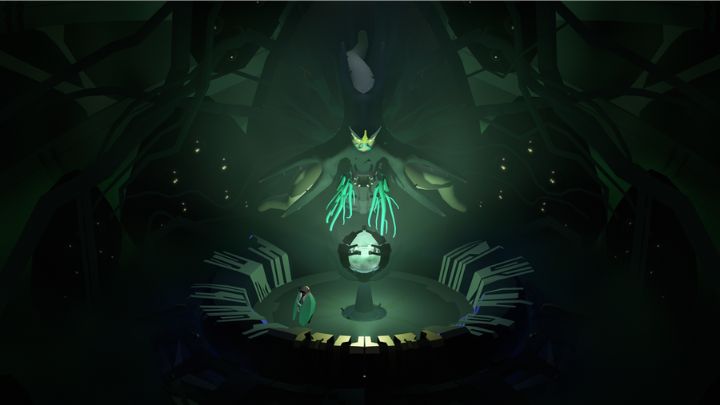 Cocoon, SOURCE, 2023
The first thing that stands out about developer MINTROCKET's Dave the Diver is the 2D pixelated visuals. It's a great throwback to classic games. The dialogue is clever, and the variety of gameplay – from diving into the ocean to hunt for fish to carefully pouring green tea at the restaurant – gives the gameplay loop a fresh and consistent change of pace. Dave the Diver could easily give Cocoon a run for its money.
In a similar vein, but with a completely different tone and style, is Black Salt Games' Dredge. This game is far less cartoonish with its characters and dialogue, but still largely focused on catching fish. Dredge takes on a much darker and mysterious tone, pitting the player against unfathomable evil (no pun intended) once the sun goes down. It may not have the same colorful charm of a few other games on this list, but when tackling a much more sinister subject, it only makes sense.
Sad Owl Studios created something incredibly unique with Viewfinder. This game quite literally takes 3D puzzle games to the next dimension. To reach each destination, players must place photographs (either ones found in the world, or taken with a camera by the player) into the world around them. This ability can be used to bridge a gap or create a ramp to a higher level, but that's just the basics. Between the creativity of the concept and the puzzles themselves, to the sheer fact of how well it runs and how creative the player is allowed to be, Viewfinder deserves all the recognition it has been getting this year.
Sabotage Studio, who developed another nominee, The Messenger, back in 2018, released Sea of Stars this year to huge critical and commercial success. The indie game managed to hit its year-long sales goal in the first week after release. Combining a classic art style and modern mechanics like non-random encounters and overworld puzzles, Sea of Stars shoots for the moon, and… you probably know the rest.
Don't Nod's puzzle platformer Jusant, releasing only thirteen days before nominees are announced, has still managed to climb its way to the top. That pun would make a lot more sense if I had already explained the concept of the game. Jusant takes environmental storytelling to new heights as the player traverses their way up a massive stone tower. Jusant's distinct, dialogue-free narrative and tactile climbing mechanics certainly earns it a nomination.
Best Adaptation
The Last of Us
The Super Mario Bros. Movie
Five Nights At Freddy's
Gran Turismo
Twisted Metal
Seeing how many video games were adapted this year was surprising, even for someone who typically keeps up with that kind of thing. Not to mention how impressive some of them are. HBO's The Last of Us has earned several Emmy nominations, including Outstanding Drama Series. The Super Mario Bros. Movie earned over a billion dollars internationally, falling just short of number one. Then, the recent Five Nights At Freddy's also became the second highest-grossing horror movie of the year.
Critically, the standout choice here is The Last of Us. It quickly became one of the most talked-about shows in early 2023, and even if it doesn't win here it certainly has some awards to look forward to in its future. Given that the critically acclaimed Arcane won this category last year over some huge blockbusters, it stands to reason that the most critically acclaimed show will have a good chance of winning again.
The Last of Us would feel like a sure thing, if not for the blockbuster that was The Super Mario Bros. Movie. When the cast was announced at the end of 2021, the world laughed at the idea of Chris Pratt voicing the iconic Italian plumber. But now, with such huge box office success, it's hard to ignore this juggernaut. Fan reception was certainly warmer than critics, and that might be what this movie needs to take the award.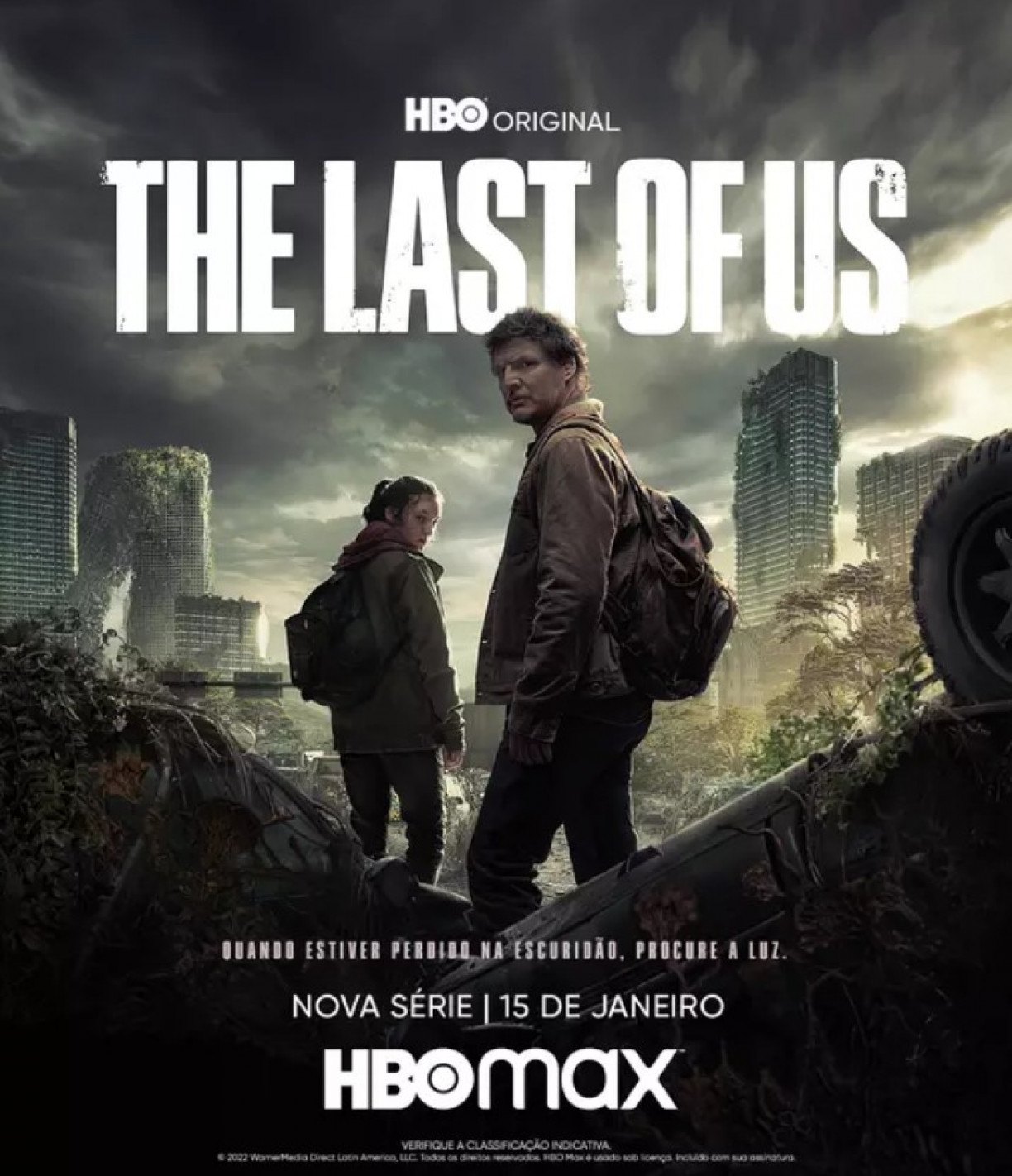 The Last of Us, HBO, 2023
After years of popularity, the Five Nights at Freddy's series has finally been adapted into a horror movie. Critics may have been the most brutal with this movie, claiming that its focus on easter eggs left newcomers confused and unafraid. But while critics were less than kind, fans praised the movie's loyalty to the lore and spirit of the games. Either way, Five Nights At Freddy's has become a resounding success at the box office and combined with positive fan reviews, that should earn it a spot on this list of nominations.
Director Neill Blomkamp's adaptation, Gran Turismo, could be mistaken for a run-of-the-mill drama about racecars at first glance. But, according to fan and critic reviews alike, it turned out to be a solid re-telling of the racing game franchise. The Twisted Metal TV show adaptation, while ultimately landing somewhat mixed reviews, still manages to carve a niche for itself as a gorey, over-the-top action comedy. While it's unlikely that either Gran Turismo or Twisted Metal will win over the competition, they should certainly at least earn a nomination.
Most Anticipated Game
Final Fantasy VII Rebirth
Star Wars Outlaws
Prince of Persia: The Lost Crown
Tekken 8
Hades 2
This category is the hardest to judge. With all of these games only on the horizon for now, the category is judged solely on the nebulous amount of "hype" present among fans. For other categories, it was easy to check critic and fan reviews to back up my perspective, but since these games have little to go from other than maybe a few trailers, it's not as simple. 
Thankfully, there are some easy choices, like Final Fantasy VII Rebirth, the sequel to a 2020 Game of the Year nominee: Final Fantasy VII Remake. Not only was the original Final Fantasy VII a hugely impactful game in the series, but the recent remakes have lived up to the hype. The continuation of the story that left off from Remake in 2020 is virtually guaranteed to be in contention.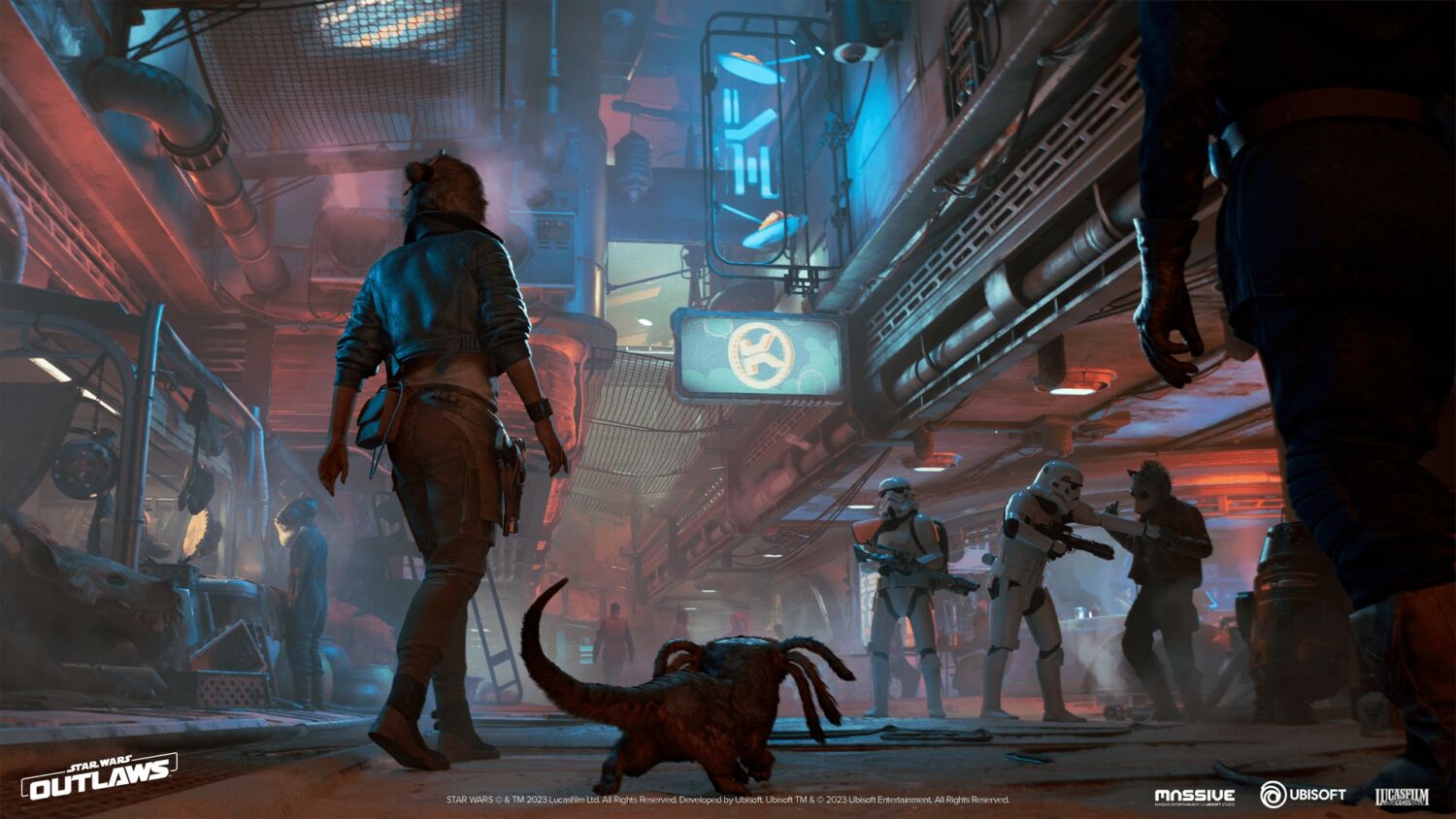 Star Wars Outlaws, Ubisoft/Massive, TBA
This summer during the Ubisoft Forward event, Star Wars Outlaws was revealed, an original story that promises to be the first "open-world" Star Wars game. Developer Massive Entertainment is known for other popular titles like Tom Clancy's The Division and Far Cry 3, which could give some credibility to the hype. Also revealed this summer was Ubisoft's reboot of the Prince of Persia games: Prince of Persia: The Lost Crown. This game is due in the first few weeks of 2024, but that should only be adding to the excitement fans of the franchise are feeling.
Another game set to launch in January is Tekken 8. The latest in the historic fighting-game franchise comes eight years after its predecessor, Tekken 7. Though with Street Fighter 6 and Mortal Kombat 1 launching this year, fans of the genre might have enough on their plate already. Finally, there is Hades 2, and like Final Fantasy VII Rebirth, this is another sequel to a Game of the Year nominee back in 2020. Supergiant's sequel to their smash hit Hades introduces a new protagonist fighting her way through a new world, and utilizing some exciting new rogue-like mechanics to keep the player on their toes.
Here are a few honorable mentions that were excluded from this list because there is little to no certainty that they will come out in 2024:
Hollow Knight: Silksong is the long awaited sequel to beloved indie game Hollow Knight, which took the world by storm in 2017.
Grand Theft Auto 6 has been getting a lot of buzz lately with a potential trailer releasing in December.
Metroid Prime 4 was announced way back in 2017 when E3 was still happening. The long awaited game has reportedly restarted development in 2019, and while there certainly is hype, there is still no confirmed release date as of yet.
Best Narrative
Marvel's Spider-Man 2
Final Fantasy XVI
Alan Wake 2
Jusant
Sea of Stars
Baldur's Gate 3
What makes a good narrative is subjective, especially in video games where player choices can have a huge impact. Video games typically fall on a spectrum from linear narratives that have little input from the player to branching narratives that react and change based on player decisions.
For a great example of a linear narrative, there is Marvel's Spider-Man 2. Playing both as Peter Parker and Miles Morales gives two parallel stories, and there are plenty of side quests to get distracted by, so gameplay is not entirely a straight line. But with how cinematic this game can be, it's no surprise that it can be compared to some of the best Spider-Man films. Final Fantasy XVI is another rather linear narrative with occasional side quests and choices about which character to bring along for an adventure. The Final Fantasy series is known for epic fantasy with powerful characters, and this latest entry is no different.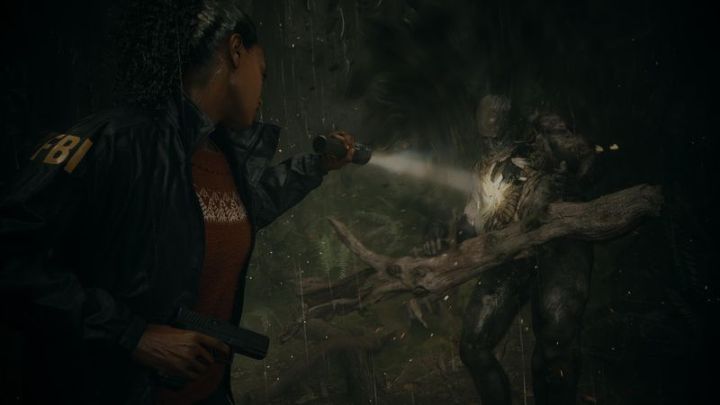 Alan Wake, Remedy Entertainment, 2023
A popular term in gaming this year is "environmental storytelling," which is when a narrative is communicated through the setting details. Two of the best examples of this kind of storytelling are Alan Wake 2 and Jusant. Both use this strategy to varying degrees. Jusant does not have a word of dialogue throughout the whole game. But climbing the massive rock tower in Jusant slowly reveals pieces of history that come together to tell a larger story. Meanwhile Alan Wake 2 has a lot of dialogue and cutscenes to further its narrative. That doesn't mean it's lacking on the environmental storytelling front, however. The game is chock full of small details that hint at a larger world, such as the graffiti plastered all over the Dark Place, giving clues as to what has been happening in the thirteen years Alan has been trapped there.
The indie title Sea of Stars also has a somewhat linear narrative. Players can choose from the start who the primary character will be, but this has little impact on the overall story. Sea of Stars is a return to classic JRPGs in nearly every way, including the story of a group of young kids learning to use their powers to thwart the forces of evil.
Finally, it would be a surprise to not see Baldur's Gate 3 among these nominees as well. Baldur's Gate 3 has one of the most divergent narratives of any game this year. The story will change based on actions the player takes, eventually culminating in multiple possible endings. Even certain choices during character creation will unlock unique actions at various points in the game. This alone is enough of an achievement, but thankfully the stories themselves are also worth experiencing. Baldur's Gate 3 is already a contender for Game of the Year, but there is a strong chance it walks away with Best Narrative as well.
Best Role Playing Game
Baldur's Gate 3
Sea of Stars
Octopath Traveler 2
Final Fantasy XVI
Starfield
Diablo IV
Once again this is a category that will have to compete with Baldur's Gate 3. Larian Studio's latest RPG is adapted straight from the original RPG, Dungeons & Dragons. This means that during character creation players have twelve different classes to choose from including Barbarian, Rogue, Wizard, and more. As players level up, each class then allows for three subclasses that further distinguish them. Players can also choose to play as an elf, a dwarf, or a dragonborn, among a handful of other choices. Outside of the character creator, Baldur's Gate 3 has multiple dialogue options for every interaction, allowing players freedom to be friendly or something else. The options available in Baldur's Gate 3 cover nearly every possible role you can think of.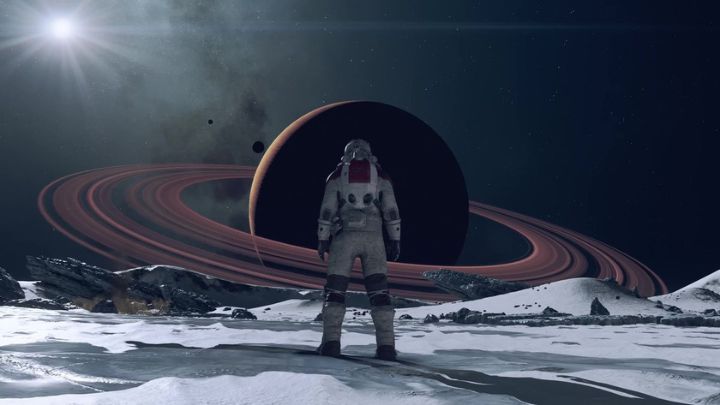 Starfield, Bethesda Softworks, 2023
For other games, it's not all about character creation. A game like Sea of Stars has two optional protagonists, and choosing one only affects which character will take a leading role in the overworld. An RPG like this shines in the gameplay. Sea of Stars is a shameless ode to classic RPGs, but brings a modern touch by removing annoying random encounters and constructing combat situations that discourage mindless button mashing.
Square Enix's Octopath Traveler 2 is the sequel to the original Octopath Traveler, which was nominated for this category back in 2018. The sequel has received overall better reviews than the original from fans and critics alike. It retains the classic pixelated art style and the idea of swapping between eight main characters throughout the experience. The Final Fantasy series has slowly been moving away from being a traditional role playing game. Final Fantasy XVI is considered more of an "action" role playing game, a sub-genre that focuses less on turn-based combat and more on real-time combat. The combat in Final Fantasy XVI is cinematically stunning, and while it does still have some RPG elements, it might be sooner rather than later that the series finally leaves its RPG roots behind entirely.
Starfield is another brilliant RPG in Bethesda's line of successful RPGs, from Skyrim to Fallout. While the scope might have been somewhat overpromised, underneath all the controversy is a solid RPG with twenty-one character backgrounds to choose from that change the way the game is played. Diablo IV had a very strong launch this summer, and even though the road has been rocky since then with controversial updates and less than stellar Steam numbers, it's still a highly reviewed title by fans and critics. There may not be as many character options as something like Baldur's Gate or Starfield, but the top-down multiplayer live-action combat is something that no other game in this category can brag about.
Other Categories
There are several other categories that could end up having some interesting nominations, but most of them either have an obvious winner or a pair of obvious top choices. So while they are worth briefly talking about, I won't be going into as much detail as the above categories.
First of all, the category of Best Fighting Game is clearly going to be a brawl between Street Fighter 6 and Mortal Kombat 1, two of the largest fighting games franchises that both received relatively positive reviews. Meanwhile, in the Best Action/Adventure Game category, games like Star Wars Jedi Survivor or Armored Core 6 might find a nomination, though it's pretty likely that Marvel's Spider-Man 2 will wrap it up due to its amazingly cinematic action and heartfelt narrative.
There's also Best Sports/Racing Game, Best Sim/Strategy Game, Best Family Game, and many more. Here are a few final thoughts and honorable mentions:
Pikmin 4, the long awaited addition to the series where you use adorable plant creatures to help solve puzzles and collect items, might find a nomination or two if it qualifies as a Sim/Strategy game. While Super Mario Bros. Wonder could end up taking Best Family Game, Pikmin 4 could earn a nomination there too. 
The small and enjoyable Terra Nil, a game that tasks the player with revitalizing desolated habitats in a leave-no-trace style, could find a nomination in the Games for Impact category or even the Sim/Strategy category.
Remnant 2, the dark and gritty action RPG shooter about fighting evil plants that are trying to take over the multiverse, could earn a nomination for Best Multiplayer Game or Best Role-Playing Game.
For the Best Mobile Game category Monster Hunter Now could earn a nomination for managing to faithfully adapt the popular monster hunting series to mobile devices.
If it qualifies for Best Ongoing Game, Cyberpunk 2077: Phantom Liberty would likely earn some recognition for finally convincing the world that Cyberpunk 2077 has recovered from its chaotic launch.
A few more honorable mentions would be Hi-Fi Rush (for Best Action Game or Best Action/Adventure Game), the Dead Space remake (for Best Action Game), and Darkest Dungeon 2 (for Best Independent Game or Best Role-Playing Game).
If you do end up watching the Game Awards this year, remember that this is just an award show. Plenty of great games will get nominated, but there will also be a bunch of great games that go unmentioned. This is an excuse to celebrate the games that came out this year, and lots of studios and developers will also take the opportunity to show off what's coming next.
The Game Awards nominees will be announced on November 13th and the show will stream live on December 7th on YouTube.
Matt Buckley | Gamepressure.com