Essays
22 November 2021, 18:51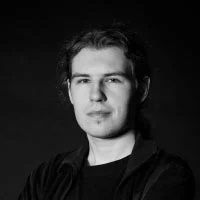 author: Christopher Mysiak
An scholar, librarian, wannabe witcher, and a gentleman. Cars, guns and swords are his things, as are deep stories about serious stuff.
Eight Best Cars in Forza Horizon 5
The fastest? Only partially. Most expensive? Not necessarily. Most beautiful? Some. The eight cars from Forza Horizon 5 we're presenting here really the best? This is debatable. But it's definitely worth having these cars in your garage.
Lamborghini Urus (2019)
When talking about vehicles that combine the performance of a sports car with some off-road properties, I cannot – unfortunately – ignore the SUV category. Only Ferrari has not succumbed to this sad trend, but it's only a matter of months before the officially announced Purosangue is launched on the market. Lamborghini was quicer with this move – and I will focus on their SUV, because it is one of the freshest representatives of this class in the Forza series.
Although its conceptual counterpart has appeared as far back as FH2 – and in that edition, Urus even seemed intriguing – only FH4 introduced a production variant, so the concept car became redundant in FH5. Anyway, it's the fastest – and probably the prettiest – SUV in the game , so if you want a sub-urban for whatever reason, I'd bet on Lambo. Especially since it costs only 150k credits.
Alternatives for people who want to combine performance with comfort (and a higher driving position):
Bentley Bentayga (2016),
BMW X5 M (2011) / X6 M (2015),
Jaguar F-Pace S (2017) / I-Pace (2018),
Jeep Grand Cherokee Trackhawk (2018),
Land Rover Range Rover Sport SVR (2015),
Maserati Levante S (2017),
Mercedes-Benz G 65 AMG (2013),
Porsche Cayenne Turbo (2018) / Macan Turbo (2019),
Alfa Romeo Stelvio Quadrifoglio (2018) would also be on the list, but this brand, like Lancia, is not present in FH5 .