Essays
22 November 2021, 18:51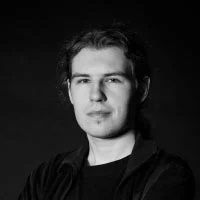 author: Christopher Mysiak
An scholar, librarian, wannabe witcher, and a gentleman. Cars, guns and swords are his things, as are deep stories about serious stuff.
Eight Best Cars in Forza Horizon 5
The fastest? Only partially. Most expensive? Not necessarily. Most beautiful? Some. The eight cars from Forza Horizon 5 we're presenting here really the best? This is debatable. But it's definitely worth having these cars in your garage.
Ford Supervan 3 (1994)
When you give a skilled tuner/mechanic a free hand and don't tell them what to build, strange, crazy and wonderful things can happen. Such as Ford Supervan. This name means decades of development and a series of iterations of the Ford Transit, which was transformed into a beefed-up delivery van by successive generations of deranged engineers of the British branch of Ford. It all started in 1971, when the first-generation Transit body was mounted on a Ford GT40 chassis – and things got only better ever since.
Until recently, we only had the stable heir of the Supervans in the Forza series – the 198-horsepower Ford Transit SuperSportVan from 2011. Only an update to FH4 introduced us to its insane uncle – Supervan 3. That car was developed in 1994 to promote the third generation of Transit, although the show car has almost nothing to do with it, as you can guess. The dimensions of the prototype were reduced by 12%, and the body was made of fiberglass to reduce the weight of the entire vehicle to just 890 kg, and the unit was powered by a Cosworth engine from… Formula 1.
Add to that a powerful set of spoilers that press the van down to the ground, and you get a car that drives like no other. You can find out for half a million credits. Now I'm just waiting for the Renault Espace F1...
Alternatives – strange machines that seem to come from a parallel universe:
AMG Transport Dynamics M12S Warthog CST (2554) – a vehicle from the Halo series,
BMW Isetta 300 Export (1957),
DeBerti Chevrolet Silverado 1500 Drift Truck (2018),
Hennessey VelociRaptor 6 × 6 (2019),
Hoonigan Gymkhana 10 Ford F-150 "Hoonitruck" (1965),
Hot Wheels Bone Shaker (2011) / Twin Mill (1969),
Mercedes-Benz #24 Tankpool24 Racing Truck (2015),
Mercedes-Benz Unimog U5023 (2014),
Reliant Supervan III (1972),
Willys MB Jeep (1945).