Essays
05 October 2022, 10:45
The Biggest Leaks in Gaming History
Much ado about nothing – the "big" GTA 6 leak didn't reveal much in the end. The history of games knows much more serious incidents that have often cost the developers a lot of damage. Here are some of the most notable leaks in the history of gaming.
The times when game developers managed to deliver something astonishingly big while keeping it secret until the very release of their game seem a rarity compared to the volume of "rumors" that turn out true, or outright leaks, as recently GTA 6. Sometimes leaks occur due to human error, for example when digital stores publish a product card too early. Other times, they are deliberate acts by people with access to game materials, sometime obtained illicitly. An interesting take on this is the so-called silent marketing of studios themselves, who foster interest in their product.
Today, dust has mostly settled after the leak, or rather the 'disclosure of stolen data,' of gameplay fragments from GTA 6's early-stage to the world. Some people have confused the magnitude of this mishap by Rockstar with the sheer size of the Grand Theft Auto IP itself. The hunger for news about the next game in this series is also important, because in this matter the developers really exceeded all limits of the players' patience. In reality, only a few rumors were actually confirmed, and they had actually been circulating for a while. We also saw some raw footage from development software – and that's it. The industry has experienced much more serious incidents where much more relevant information was revealed. Here are the biggest leaks in the history of virtual entertainment.
Half Life 2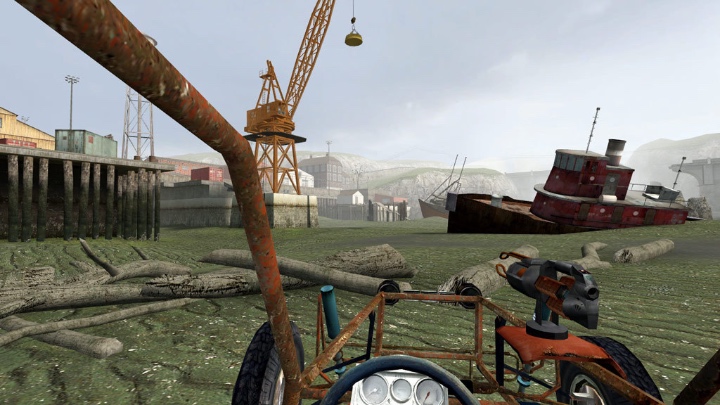 The first installment of Valve's Half-Life was revolutionary because it showed that FPP games are perfect for imersive sims, not just shooting ranges. They can be innovative in terms of gameplay and narration. People were delighted, so any piece of information about the sequel was worth its weight in gold, so to speak. One of the most impatient fans was Axel Gembe, a teenager from Germany. His goal wasn't to steal data and make it public – he was just curious about his favorite game. But instead of waiting for the devs to share it, in late summer 2003, probably bored out of his mind, he began scanning Valve's network for possible access points. One such place was the AXFR (Asynchronous Full Zone Transfer) protocol, which could be used to break in.
From victim to hacker
Axel Gembe recalled that he'd became a hacker by accident – after falling victim to a hacker attack himself. He once downloaded a Warcraft 3 key gen, which contained malware. Instead of just erasing it from the disk and forgetting the whole affair, Gembe started analyzing the code, which in turn led him to the virus's IRC server and from there, to its operator. He contacted the creator, received the necessary knowledge, and wrote his own malware, which allowed him to, for instance, unlock games on Steam.
By scanning the logs, he searched for the names of relevant servers, which were surprisingly poorly secured, and quickly got access to the right locations. He didn't think about covering his tracks at all – all he wanted was info about Half-Lifie 2 , which he couldn't wait for. And he actually hit the jackpot. The server contained documents, concept art, notes – everything about the HL2 development process. Moreover, no one detected Gembe's activity, so perused Valve's servers for weeks, digging deeper and deeper.
Finally, he found the Grail. He stumbled upon unfinished game builds and the source code for Half-Life 2! Gembe was unable to launch it, so he modified it to run on his computer. The only problem was that with such a raw version, devoid of many key elements, he had not much fun. To this day, he denies leaking that copy to the world. There's high likelihood thta it was one of his trusted friends, with whom he'd shared the build. Instead of playing, one of them immediately uploaded the files to peer-to-peer file sharing networks. October 2, 2003 was a dark day for Valve and Gabe Newell.
Aftermath
First of all, people saw a game that was far from finished, yet was due to release the same year. Valve employees had been crunching for months, but they still knew the game had no chance to enter the market before the end of December. For this reason, Newell's appeals on the official forums for the community to help track down the perpetrator was met with mixed reception. There was also an official admission that the leak was genuine.
Funnily enough, neither Valve nor even the FBI were able to track down the culprit. It took Axel Gembe, who was genuinely sorry for the whole situation, writing an e-mail to Gaben himself to explain the whole affair. An exchange took place between them, during which head of Valve rather perfidiously deceived the young German by promising him a job at Valve and bringing him with his family to the States – in reality, it was a trick suggested by the FBI to get him arrested. Ultimately, Axel was collected by the German police at his home and spent two weeks in custody. He ultimately received a suspended sentence. Compared to what could happen to him in the US, he pretty much dodged a bullet.
It is speculated that the leak cost Valve around $ 250 million. Equally painful was the subsequent damage done to the morale of the entire team, which further prolonged the development process. There were even concerns about the potential closure of the project and the entire studio. In the end, Half-Life 2 came out a year later and became an instant hit – and then a timeless classic, selling millions of copies. Players didn't get an unfinished build, but a game of the generation. So, it all ended well.