Essays
11 May 2020, 20:42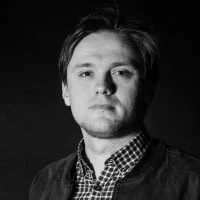 author: Matthias Pawlikowski
My Greatest Fears and Hopes for Assassin's Creed Valhalla
Ubisoft showed the first teaser of the new Assassin's Creed. Rumors and leaks about the trip to Viking land turned out to be true. What does that mean for players?
The bland romances
I don't know, dear creators, who taught you love. The French are customarily thought to have mastered this art perfectly, but I don't think they have tried very hard to share this knowledge in their games. The romances in Assassin's Creed Odyssey are a creepy, iconoclastic and hideous caricature of human relationships. It's not that the protagonist is promiscuous – this actually fits the popular concept of the sexuality in the Ancient Greece. The problem is that these romances are random and portrayed in such a boring and self-serving way. Relationships, closeness and sex were treated more or less like regular side activities – like ticking off boxes with mandatory elements of a game. One of the icons on the map is a heart, and that's pretty much the entire setting. Make a few choices, click a few times, and voila, the screen goes dark – the romance is done. Really? Just like before the sexual revolution. Love cultivated not so much in the dark as on a darkened screen.
How about some serious relationship with serious dialogue?
And no, it's not about scenes of virtual sex, because there are entire websites for that. What I feel these threads were missing was a proper narrative that would give a degree of significance to the "significant others." If we're going to have these romances – because, as you know, romances are an inherent part of RPGs – then for Desmond's sake, do them with due care and seriousness. Make some effort in terms of dialogs. I mean, if I tried to score the way Kassandra and Alexios do, involuntary celibate would be the least of my problems.
They weren't exactly smooth talkers. And chatting people up arguably requires smooth talking. So, I wish in Assassin's Creed Valhalla the Vikings will be a little more talented when it comes to romance. No more awkward relationships, please. Darby McDevitt said of Valhalla recently:
Yeah — there's a lot of romances to have that can be found all over the map. And you can choose how to approach them any way you see fit.
So, I want to approach them seriously.