Essays
21 December 2020, 19:00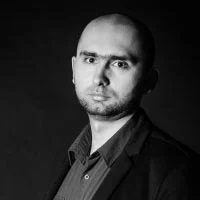 author: Martin Strzyzewski
Seven Best Factions in Fallout Universe
Post-apocalypse as a genre is synonymous to the Fallout series for many gamers. The legendary series brought with it a ton of memorable characters and outlandish factions, and in this text, we list the most interesting of the latter.
The most iconic quote related to the series, one that all fans will remember forever and always, is: "war, war never changes." Maybe so, but surely the series itself has undergone many changes along the way. From an isometric, turn-based RPG, through a tactical game, to a three-dimensional open-world adventure, which reached its role-playing peak in New Vegas, and then turned more towards action in the fourth installment, to now take the form of an online survival game with a distinct RPG flavor. In this list I tried to choose the most interesting factions that appeared in all renditions of the Fallout universe across its long existence.
YOU DO NOT AGREE?
Got another memorable faction that I didn't list? Be sure to write about it in the comments.
Regulators
Which game? Fallout
Where can we find them? In Boneyard
There was a group with that name in Fallout 3, but I'm talking about the guys from the first one. They lived in the town of Boneyard, the same one on the outskirts of which we could encounter a Deathclaw for the first time in the entire series. The original idea of the creators was that the regulators are a local militia, defending the inhabitants from the evil gang called Blades. However, the idea was considered too trivial. That's how Regulators became the bad guys, and the Blades, inhabiting an abandoned nightclub, turned out to be the good guys. At least given the conditions of this world.
Regulators used the slave labor of the residents, kept the mayor of Adytum (a settlement that was part of Boneyard) as their puppet, and presented Blades as a mortal threat to be defended against. They even went as far as to murder the mayor's son, Jason Zimmerman, and frame Blades for the crime.
That faction stuck with me because it played on our expectations. We saw a well-fortified location, order, and it turned out to be a miniaturized totalitarian state in the middle of nowhere. Regulators were formed to protect the locals, and they became their oppressors. How human.
TRIVIA
Do you know what deathclaws are? They're mutated Jackson's chameleons (those with horns). It's kinda hard to find any similarities between a post-apocalyptic monster and a sympathetic lizard, isn't it?