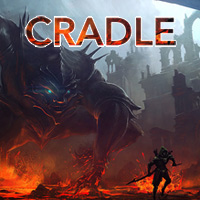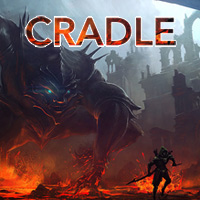 Aderyn's Cradle
PC
An indie action-adventure game blending in several other genres as well and utilizing the CryEngine. Aderyn's Cradle takes place in a dangerous fantasy world. You play as a traveler, who is involved in the war between humans, forces of nature, and gods.
RPG | FPP | fantasy | indie games | action adventure | action RPG
Aderyn's Cradle

Release Date PC

canceled
developer: Mojo Game Studios Official website

game language: English
Aderyn's Cradle for PC is an action-adventure game by indie American studio Mojo Game. It is the studio's first production and features unique gameplay mechanics and an interesting use of technology.
Plot
You play a traveler involved in a war between humans, forces of nature, and gods. To survive, they have to use all the opportunities provided by the in-game environment. The game is set in a dangerous fantasy world.
Mechanics
The gameplay of Aderyn's Cradle is based on various video game genres. At the start, you choose one of the available character classes with unique abilities. There are four open worlds to explore. One of the main aspects of the game is the crafting system allowing you to create health and stamina potions. To craft them, you need to combine the ingredients you find in the right way. You can use the hit-or-miss method, but there are also recipes to be obtained during the game. In combat, you use a variety of weapons an armor, while the melee combat requries strategic thinking. The game features both a singleplayer mode and a multiplayer mode.
Technical aspects
The game utilizes the CryEngine, known from e.g. the Crysis series or MechWarrior Online, Sniper: Ghost Warrior 2, and Warface. Thanks to this, the game features a varied 3D environment.
Last updated on 07 January 2014
Game mode: single player
Age restrictions Aderyn's Cradle: 12+