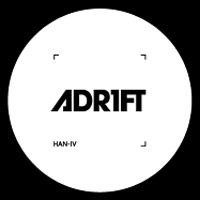 Adr1ft for PC, PS4 and XONE is an action adventure game set in a hard science fiction setting. It has been produced by the team at Three One Zero, led by a former Microsoft employee, Adam Orth.
Plot
The game tells the story of an astronaut trying to survive on the orbit after he was spaced by a disaster that destroyed his space station. We watch everything from first-person perspective. The story begins with us drifting in the orbit, surrounded by remains of the station. Our task is to find a way to survive and return safely to Earth. We will also discover the cause behind the disaster and learn the backstories of other people who worked on station. Most of it is told through the audio diaries that we find in the debris, which resembles e.g. the Bioshock series or Dead Space.
Gameplay
There are no fight sequences in Adr1ft for PC, PS4 and XONE. Instead, the gameplay revolves around exploration and puzzle solving. Both of these features are strongly affected by the fact that the game takes place in zero gravity. Lack of gravitation allows us to move in every direction, and the game world has been specifically designed to avoid hindering player's movements. Instead, our actions are restricted by our oxygen supply (which has to be replenished regularly) and the length of the safety rope that we attach to objects when we are at risk of drifting into space. The puzzles in Adr1ft mainly come in form of technical problems, which come down to repairing the equipment that will allow the astronaut to save himself.
Similar games:
PEGI Rating
System requirements
Minimum:
Intel Core 2 Quad Q9550 2.83 GHz/AMD Phenom 9850 2.5 GHz
8 GB RAM
graphic card 2 GB GeForce GTX 650/Radeon HD 7770 or better
6 GB HDD
Windows 7/8/10 64-bit
Oculus Rift
Recommended:
Intel Core i5 4570 3.2 GHz/AMD Phenom II 945 3.0 GHz
16 GB RAM
graphic card 4 GB GeForce GTX 970/Radeon R9 290 or better
6 GB HDD
Windows 10 64-bit
Oculus Rift