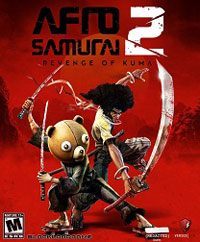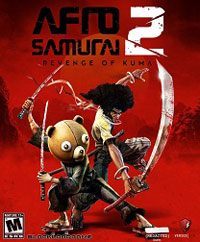 Afro Samurai 2: Revenge of Kuma
The continuation of the console hit titled Afro Samurai, based on a manga written and illustrated by Takashi Okazaki. The indie studio Redacted, established by David Robinson, the co-creator of the original game, is responsible for the development of the production.
Action | TPP | hack'and'slash | animated TV series | 3D platformers | manga and anime | episodic
Afro Samurai 2 Revenge of Kuma is the sequel to the hack-and-slash action game, based on a popular anime series, which tells the story of a black samurai trying to take revenge on the person who murdered his father. That unusual production was released back in 2009 on 7th generation consoles. The sequel was developed by the indie developer Redacted, a studio established by David Robinson – the co-creator of the first game.
The sequel's plot involves a completely new story, focusing on Kuma, whom we first met in the five-episode TV series. However, it does not mean that we will not get to see the eponymous samurai in the game. The developers have prepared several playable characters that have appeared either in the Afro Samurai TV series or the Afro Samurai: Ressurection movie. The gameplay focuses on brutal, spectacular sword duels. The game features some elements of platforming and an advanced combat system that allows the player to perform impressive tricks and precise cuts.
In contrast to its predecessor, Afro Samurai 2 features also a co-op mode. The audiovisual layer of the game is presented in manga style, and is complemented by rhythmic hip-hop music. The quality of graphics has been significantly improved, though, all thanks to the better specs of modern computers and consoles.
Game mode: single player
Expectations: / 10 based on 2 votes.
PEGI rating Afro Samurai 2: Revenge of Kuma
Afro Samurai 2: Revenge of Kuma System requirements
Minimum:
Intel Core 2 Duo 2.0 GHz
2 GB RAM
graphic card 1 GB GeForce GTX 550 Ti or better
Windows 7
Recommended:
Intel Core 2 Duo 3.0 GHz
3 GB RAM
graphic card 2 GB GeForce GTX 650 Ti or better
Windows 7