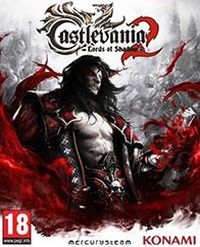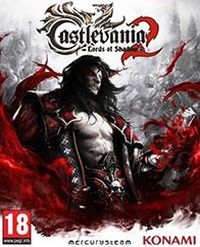 Castlevania: Lords of Shadow 2
A sequel to the 2010's Castlevania: Lords of Shadow, a hack 'n' slash game. Castlevania: Lords of Shadow 2 and its prequel were both developed by Mercury Steam Entertainment in cooperation with Konami. The players learn the further fate of Gabriel Belmont.
Action | TPP | hack'and'slash | 3D platformers | logical elements | vampires | PS Plus Premium
Castlevania: Lords of Shadow 2 for PC, PS3 and X360 is the second installment in the modern Castlevania series, launched by the studio Mercury Steam. The developer has developed their ideas in this installment and improved many shortcomings of the original. Lords of Shadow is still a fairly loose adaptation of the Castlevania franchise which is mainly connected with two-dimensional, nonlinear platform games. In contrast to the classic Castlevania: Lords of Shadow 2 is a three-dimensional adventure action game with a combat system reminiscent of God of War or Devil May Cry.
Plot
In Lords of Shadow 2 we assume the role of Gabriel Belmont, the protagonist of the first installment in the series. Belmont is not the man we know. As it was revealed at the end of the first game, he fell victim to the evil he fought and was transformed into the eponymous Lord of Darkness, Dracula. After hundreds of years of Gabriel's brutal reign, he loses the will to live and locks himself up in the cathedral. A few centuries later, an old friend of his, Zobek , wakes him up and asks for help him fight against a new enemy, Satan. Belmont agrees to take up the challenge in exchange for freeing him from the curse of immortality.
Mechanics
Lords of Shadow 2 for PC, PS3 and X360 is a development of ideas from the first game and is more like the older Castlevania games. As Gabriel, we traverse two parallel realities: futuristic, dark city, and the medieval Gothic castle. In those two dimensions we fight monsters, gain items, solve puzzles and get to know storylines. This time, the authors built a more open world with more secrets. The game does not consist of only a linear areas, but also places where we can go back to after gaining new powers. The use of various properties of Dracula is an interesting addition. Belmont can for example turn into a rat to avoid closed doors, or take control of other characters.
The main element of the Lords of Shadow 2 is the combat system, which now requires even more finesse and tactics. Dracula has two special kinds of weapons: sword and claws. Each of them has different characteristics, for example: the sword can freeze and claws can pierce armor. The mechanics are bonded by power indicator, which guarantees some extra abilities such, and in order to get them, we need to deal blows flawlessly. The relics are also an attraction. They allow the player to gain unlimited power, slow the passage of time, etc.
Technical aspects
The first Lords of Shadow was praised for its atmosphere, design, characters, and locations. The second one continues this tradition, and once again throws the players into a complex universe, full of bold heroes and villains. An important novelty from a technical point of view is that the developers opted out of the classic levels or chapters in favor of one big world. This means that when you play, you very rarely see loading screens. We get a full control over the camera. The first Lords of Shadow resembled the God of War series in this respect.
Last updated on 21 November 2014
Game mode: single player
User score: 8,6 / 10 based on 891 votes.
Pre-release expectations: 9.3 / 10 based on 623 votes.
PEGI rating Castlevania: Lords of Shadow 2
Castlevania: Lords of Shadow 2 System requirements
Recommended:
Core i5 2.5 GHz
2 GB RAM
graphic card 1 GB (Geforce GTX 660 or better)
10 GB HDD
Windows XP(SP3)/Vista/7