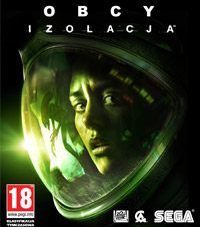 Alien: Isolation is a first-person survival horror set in the Alien universe. It was created by the British Creative Assembly studio, known primarily for its excellent Total War strategic series. The publisher of the game is SEGA, a company that has been producing games related to the cult cycle of xenomorphs for many years.
We play the role of Amanda - the daughter of the main character of the film tetralogy, officer Ellen Ripley. The action takes place 15 years after the events known from the first part of the movie series. Amanda is going in search of the black box of the Nostromo freighter, where the memorable first encounter with the aliens took place. Her goal is to know the whole truth and to find out what really happened to her mother. In this dangerous mission, Amanda can count on the support of the several-man crew of the Sevastopol trading station, and the relationship between people facing deadly danger is an important part of the story.
In contrast to the action-packed earlier games with the xenomorph in the lead role, the authors of Alien: Isolation return to the roots of the survival horror genre, emphasizing the incredible climate and the ubiquitous sense of danger that accompanies us as we walk through the seemingly abandoned ship. We are being followed by a deadly enemy, equipped with a special sensory system: sight, hearing and smell. However, we can't kill the xenomorph in any way, and the best ways to survive are: escape, distraction, temporary deterrence and use of hiding places. Amanda has to hack the ship's systems and create the necessary items depending on the situation. She is also equipped with a motion detector that reliably warns of imminent danger.
The developers were inspired mainly by the most famous, first part of the film saga, which was directed by Ridley Scott. Alien: Isolation refers to the movie both in the plot layer and in terms of graphic design. The xenomorph model is a reproduction of the concept of H.R. Giger, and the slightly old-fashioned decor of the ship and the devices on board live up to the vision of the distant future, shown in the cult movie. The authors of the game managed to preserve the atmosphere of the original film, in which instead of fighting with hordes of monsters, emotions are evoked by the very journey through the poorly lit mazes of corridors and the accompanying mysterious noises and traces of the alien's presence.
Similar games:
PEGI Rating
System requirements
Recommended:
Core 2 Quad 3 GHz
8 GB RAM
graphic card 2 GB (GeForce GTX 660 or better)
35 GB HDD
Windows 7
Internet connection